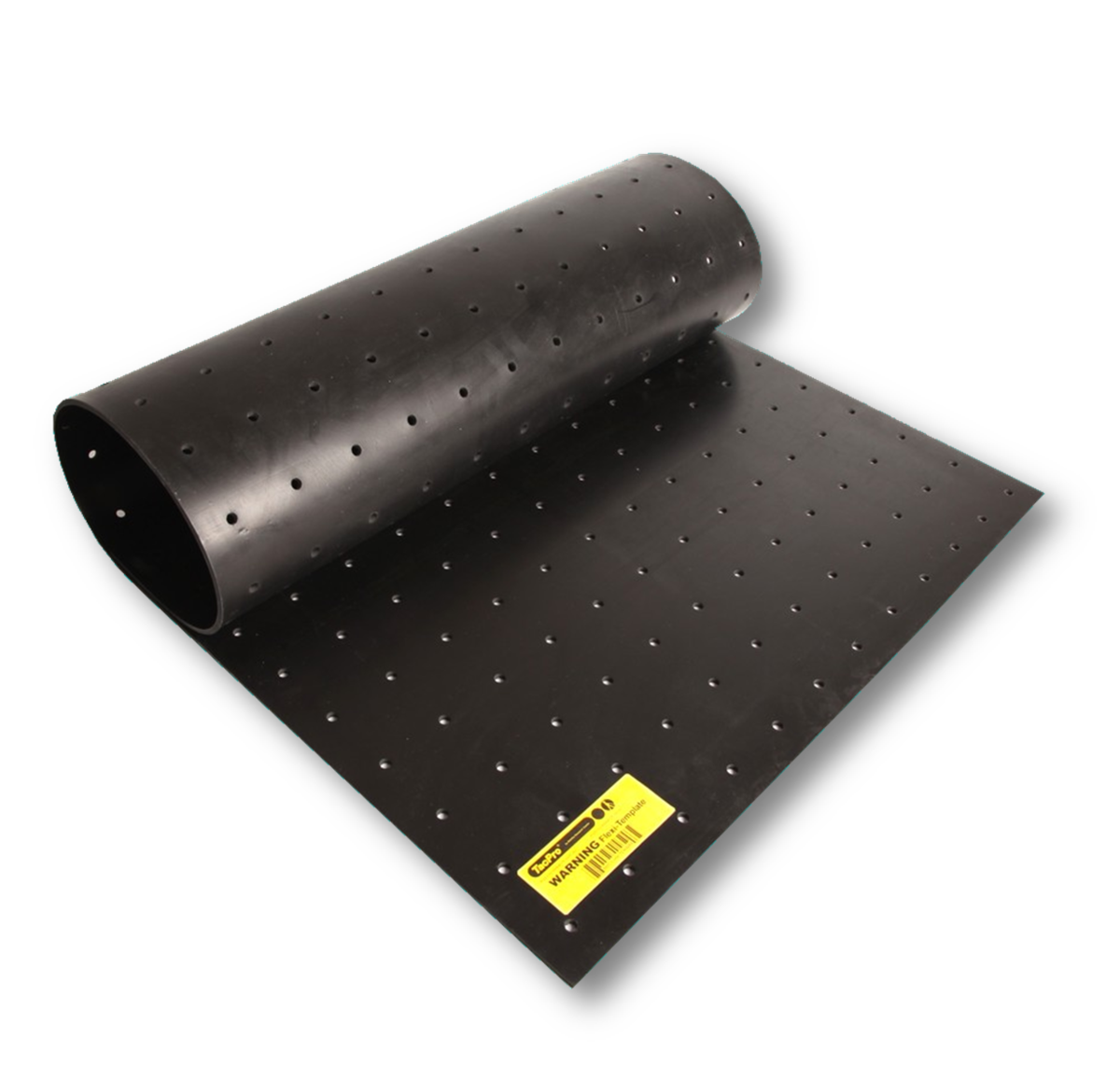 Supplied with all our individually drilled and epoxy fixed Tactile Indicator KitBoxes, TacPro™ Flexi-Templates allow for accurate and uniform drilling and efficient installation.

The templates are laser cut at 1000 x 600mm with 7mm diameter laser cut holes at the Australian Standards required 50mm centres.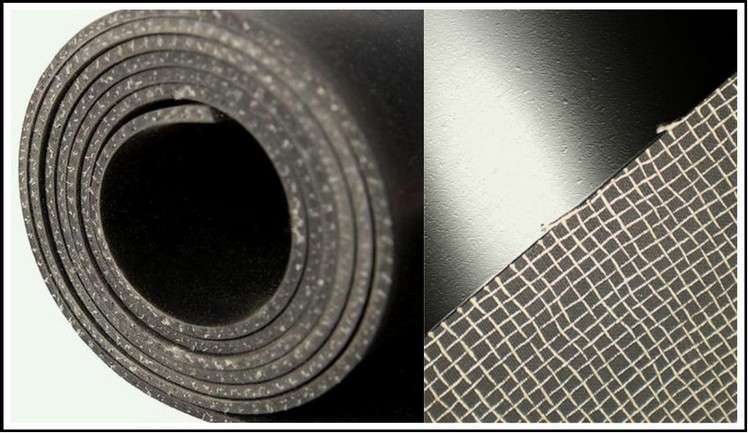 They are 5mm thick and manufactured from two layers of solid, recycled rubber with reinforcing fibre mesh sandwiched between for extra strength. Our Flexi-Templates are tough and can be reused up to 20 times.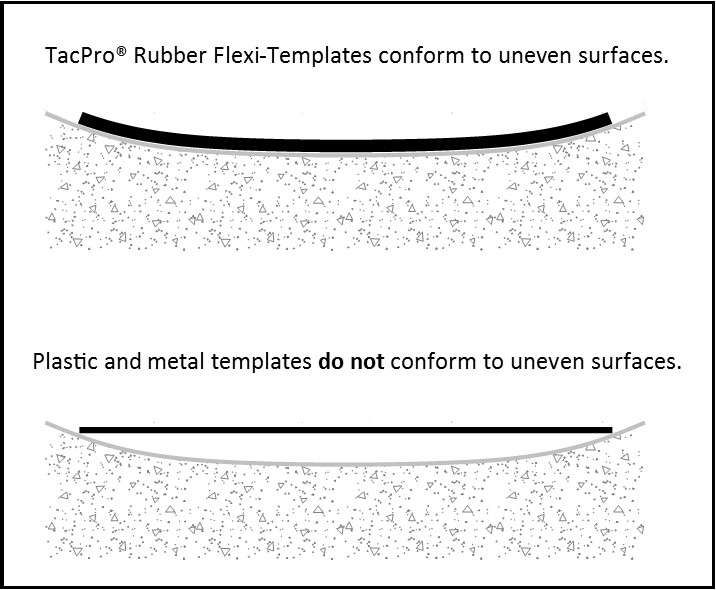 One of the great advantages our drilling templates have over other templates made from plastic or metal is they are flexible and will easily conform to bowed pram crossings and uneven pavement surfaces.

Secured to the ground with our supplied Template Tape to prevent movement while drilling, you will not find a more effective drilling guide for Tactile Indicator installation.