Zespri Headquarters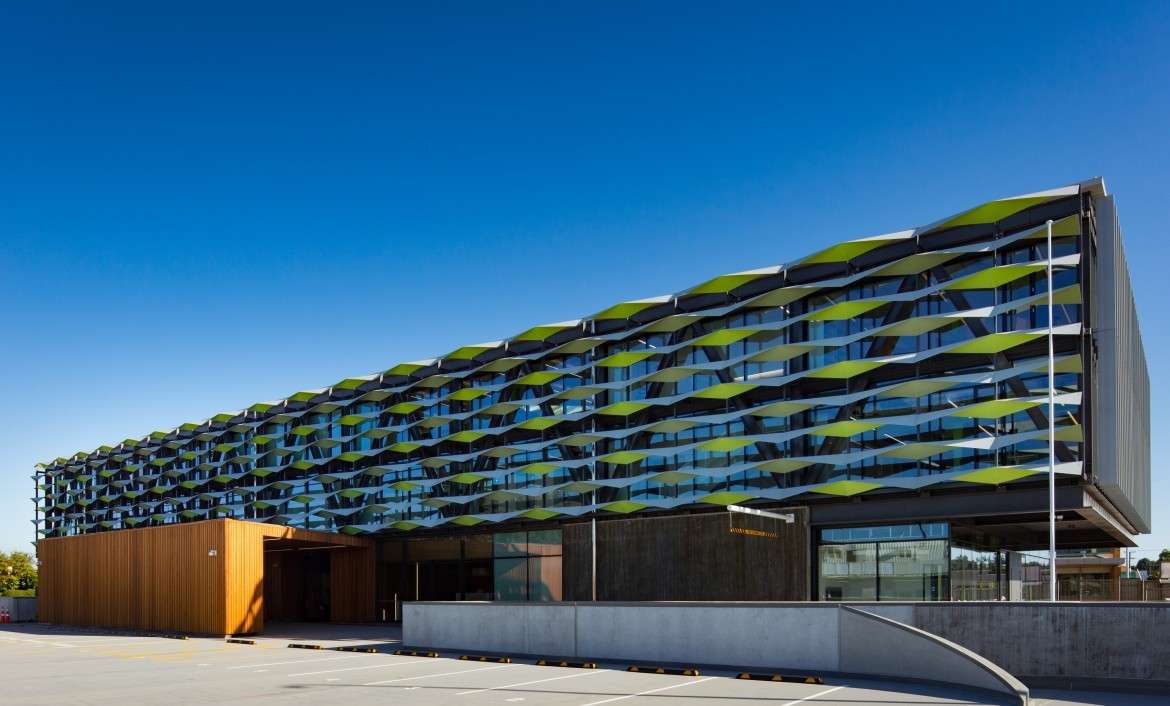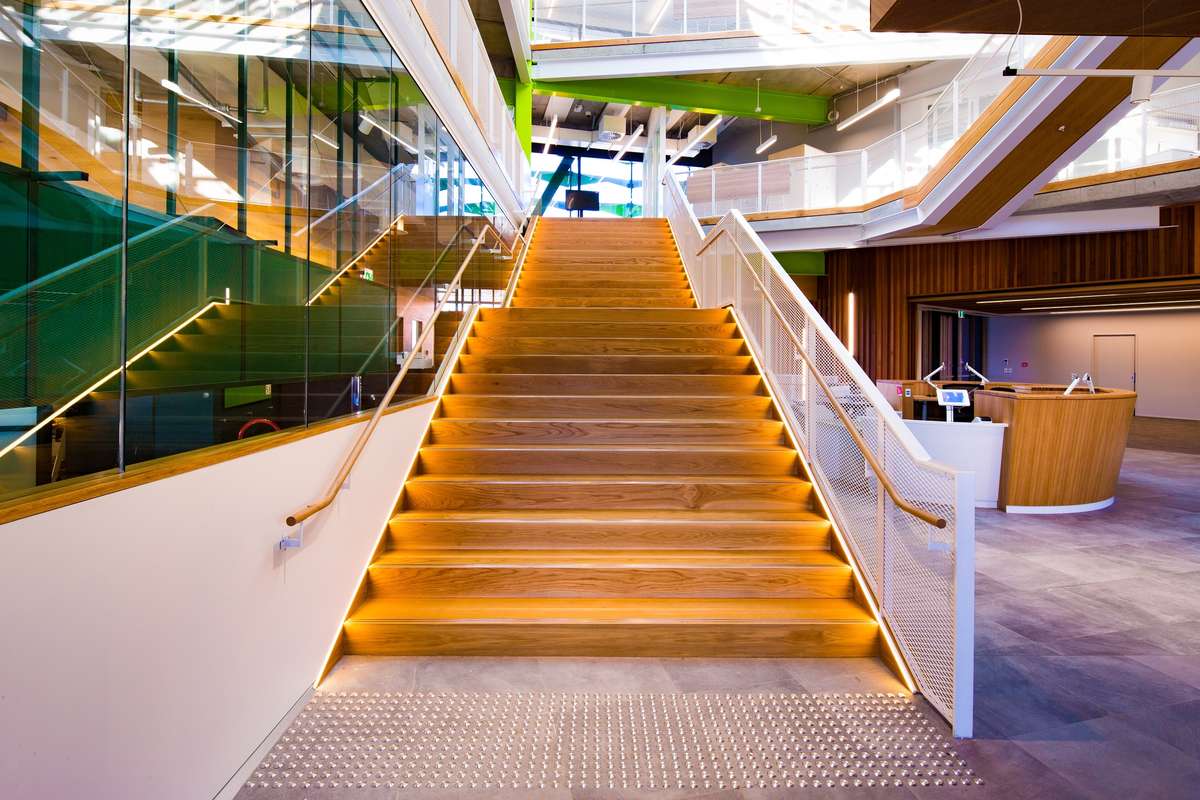 The new 5264 m2 Zespri complex is an architectural triumph, focusing on sustainable design principles. The building features collaborative office and breakout spaces, five meeting rooms and demonstration kitchen.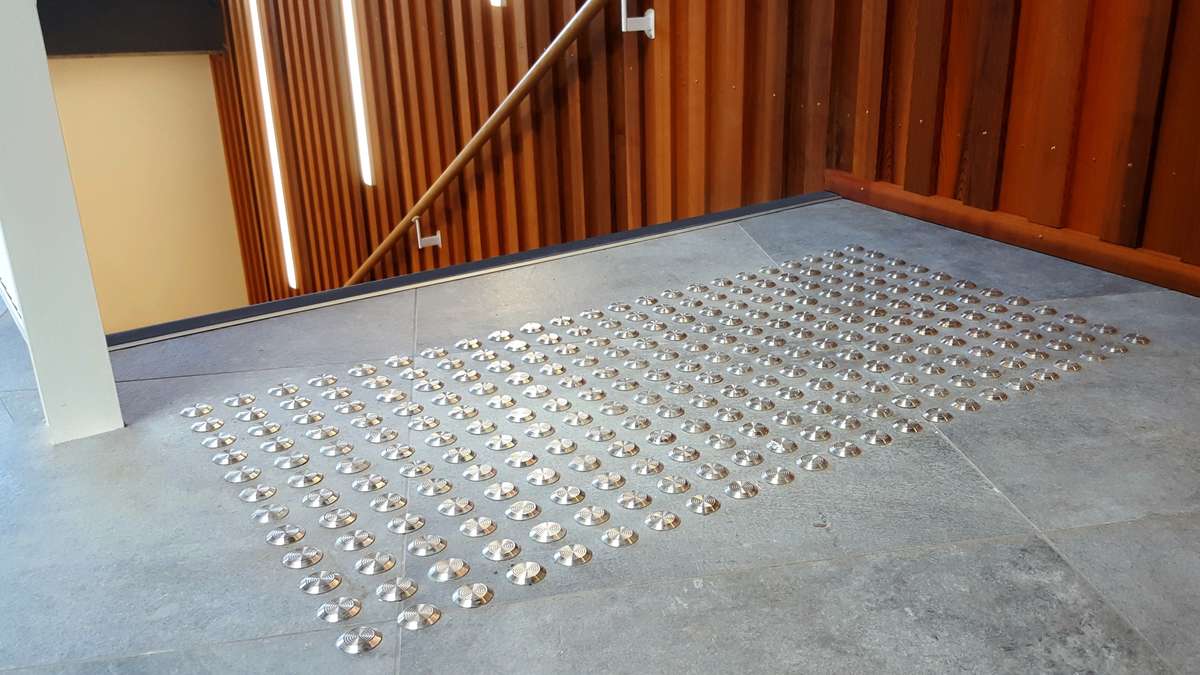 Kiwifruit continues to be New Zealand's largest single horticultural export by volume and value with exports exceeding $2.5 Billion in 2020.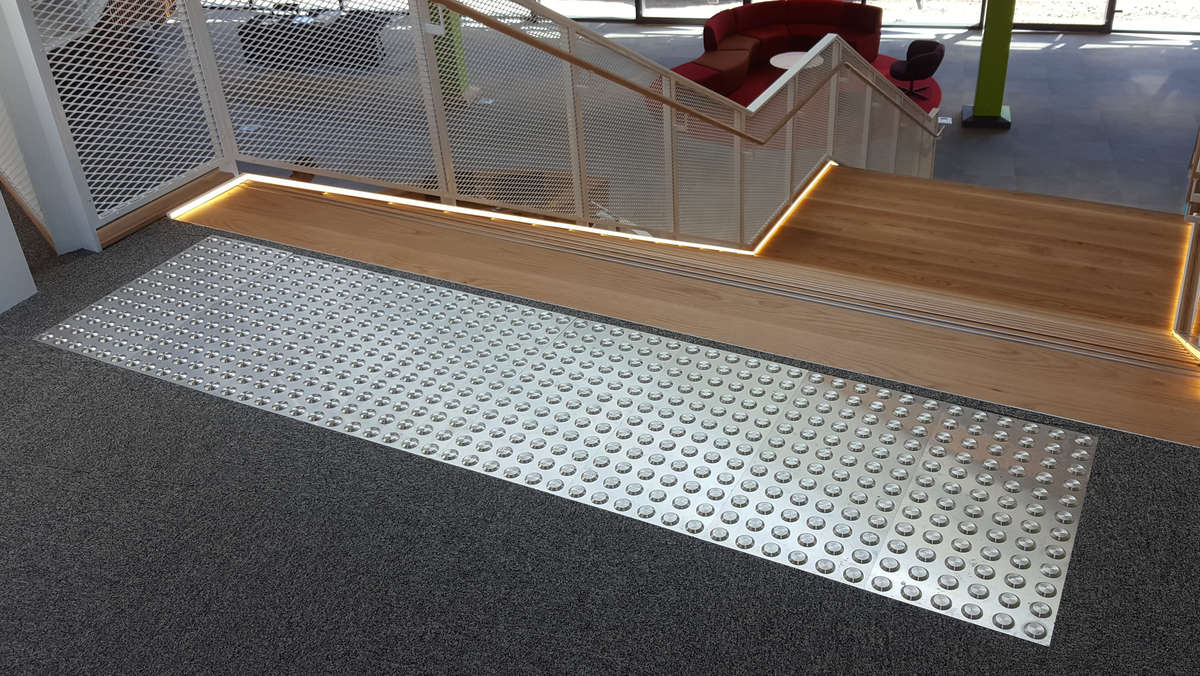 TacPro™ 316 Marine Grade Stainless Steel Tactile studs were installed on the ground floor and basement blue stone paving.

Engineering constraints on the upper floors meant we could not drill the tactile stud system into the floor surface. The solution was to install our 316 Marine Grade Stainless Steel Tactile Plates.

The same stainless tactile plates were used in the car park where a waterproof membrane also prevented installing the tactile stud system.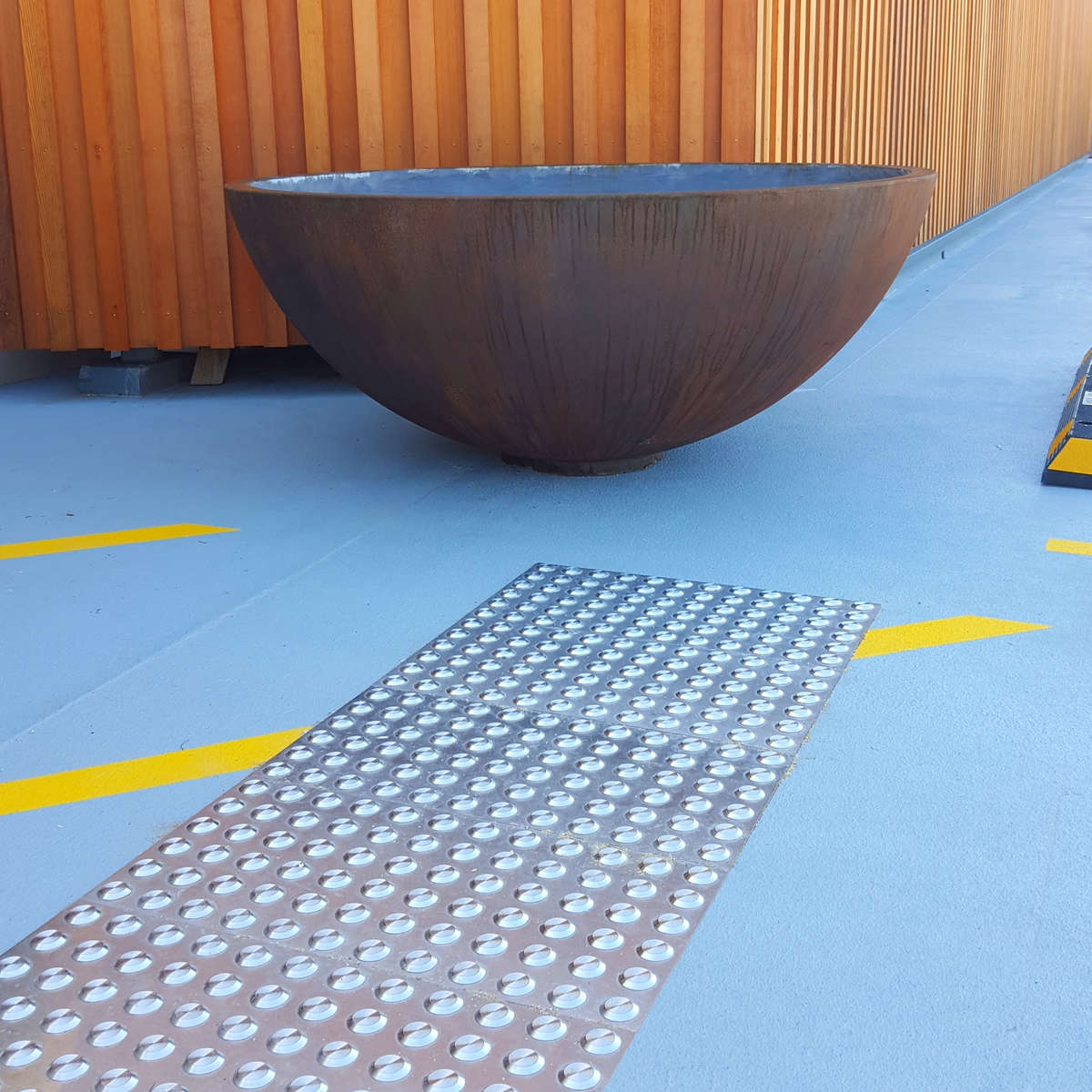 The building project saw Zespri work with a range of construction partners including Beca, Hawkins, Rider Levett Bucknall, Warren and Mahoney and, of course, TacPro™.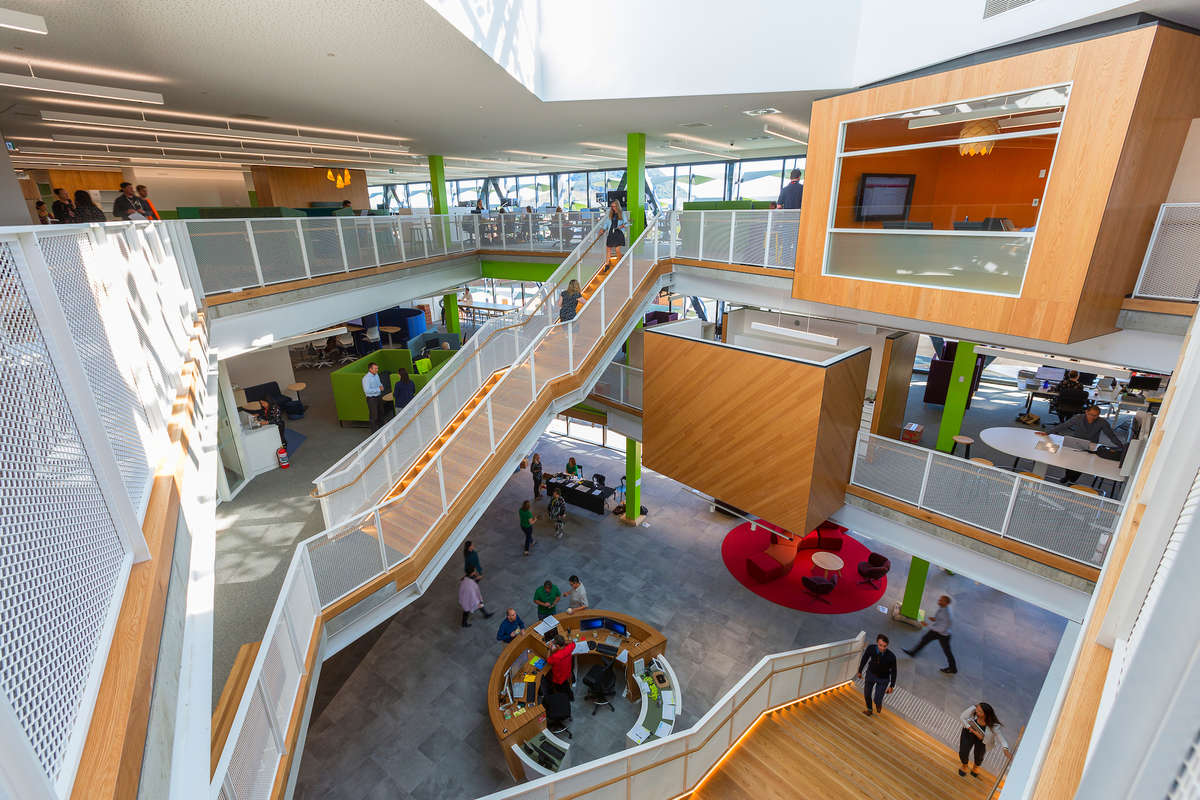 TacPro™ products used on this project