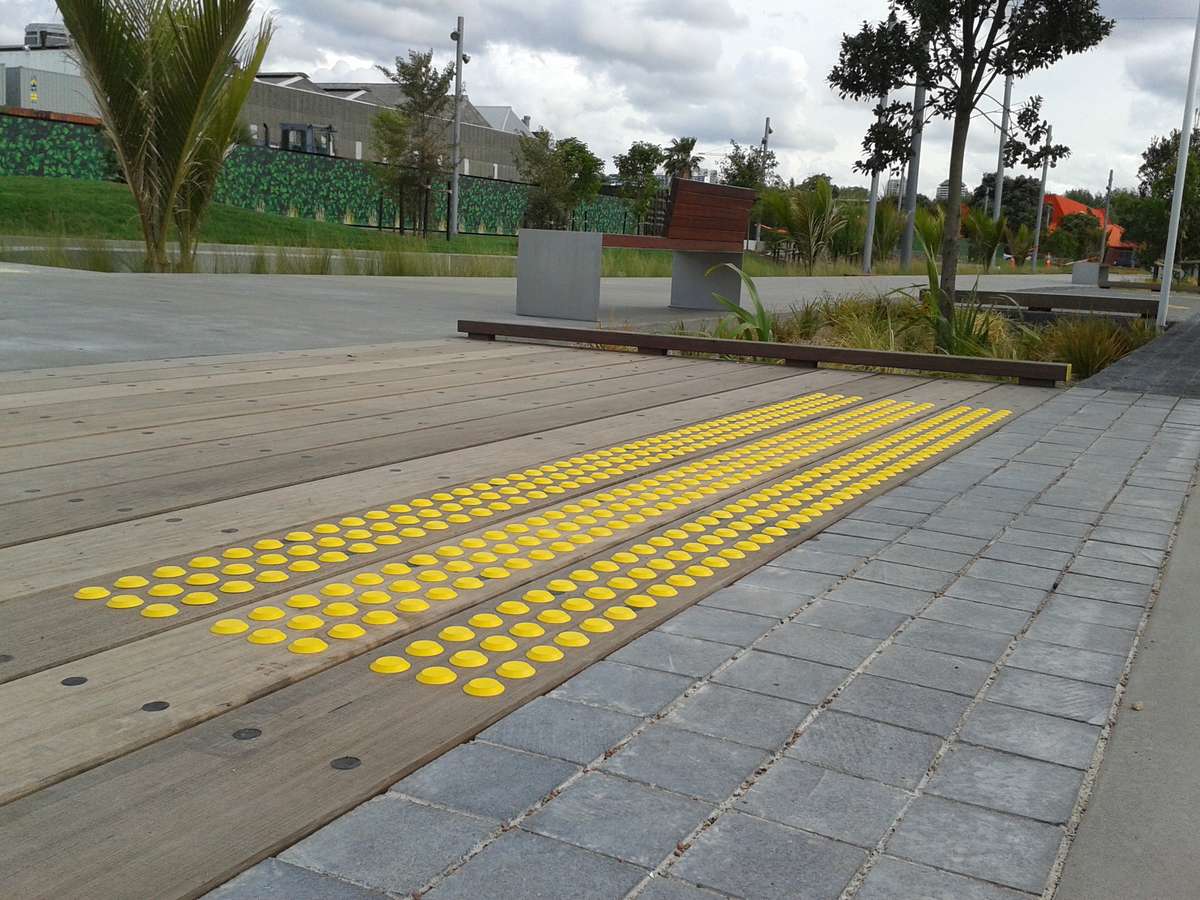 Tactile Indicators on timber decking
Yellow polyurethane tactile indicator warning studs: a case study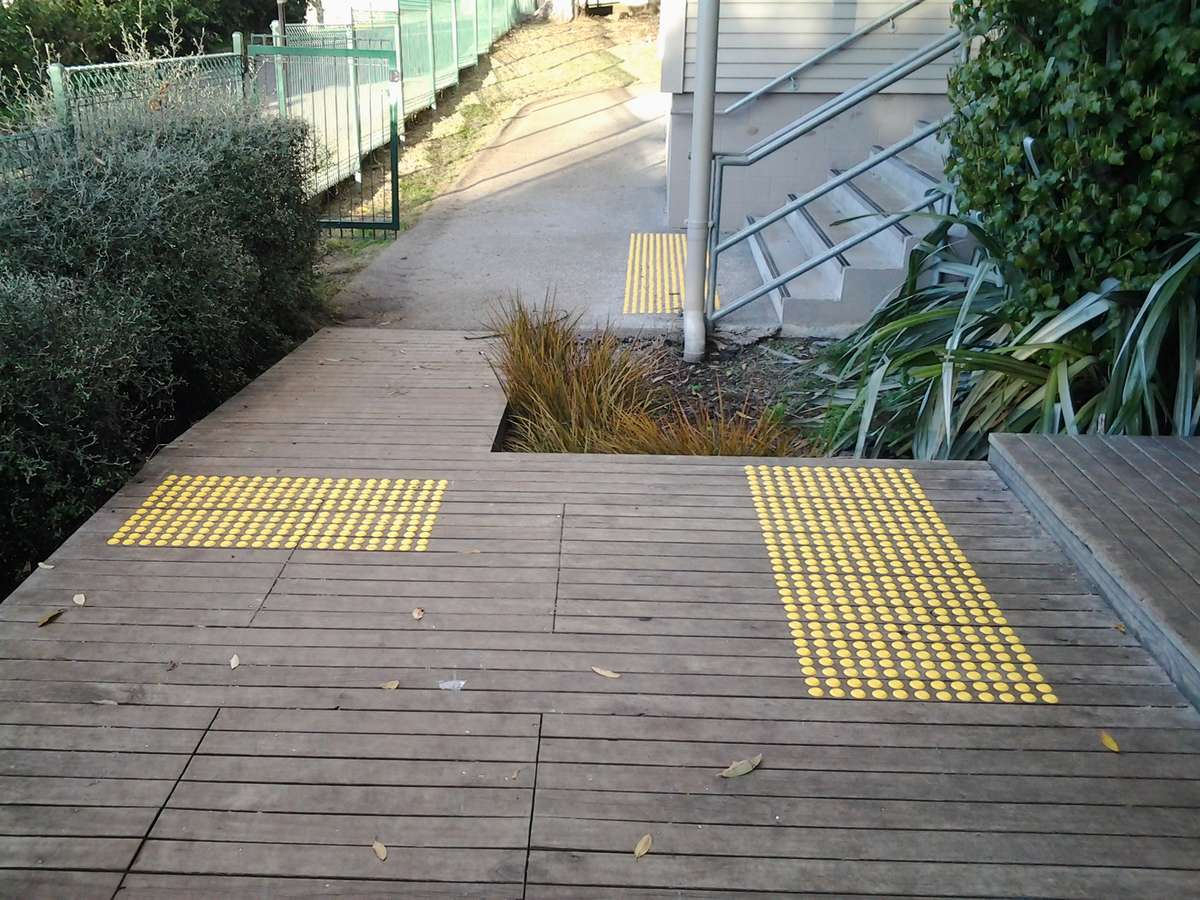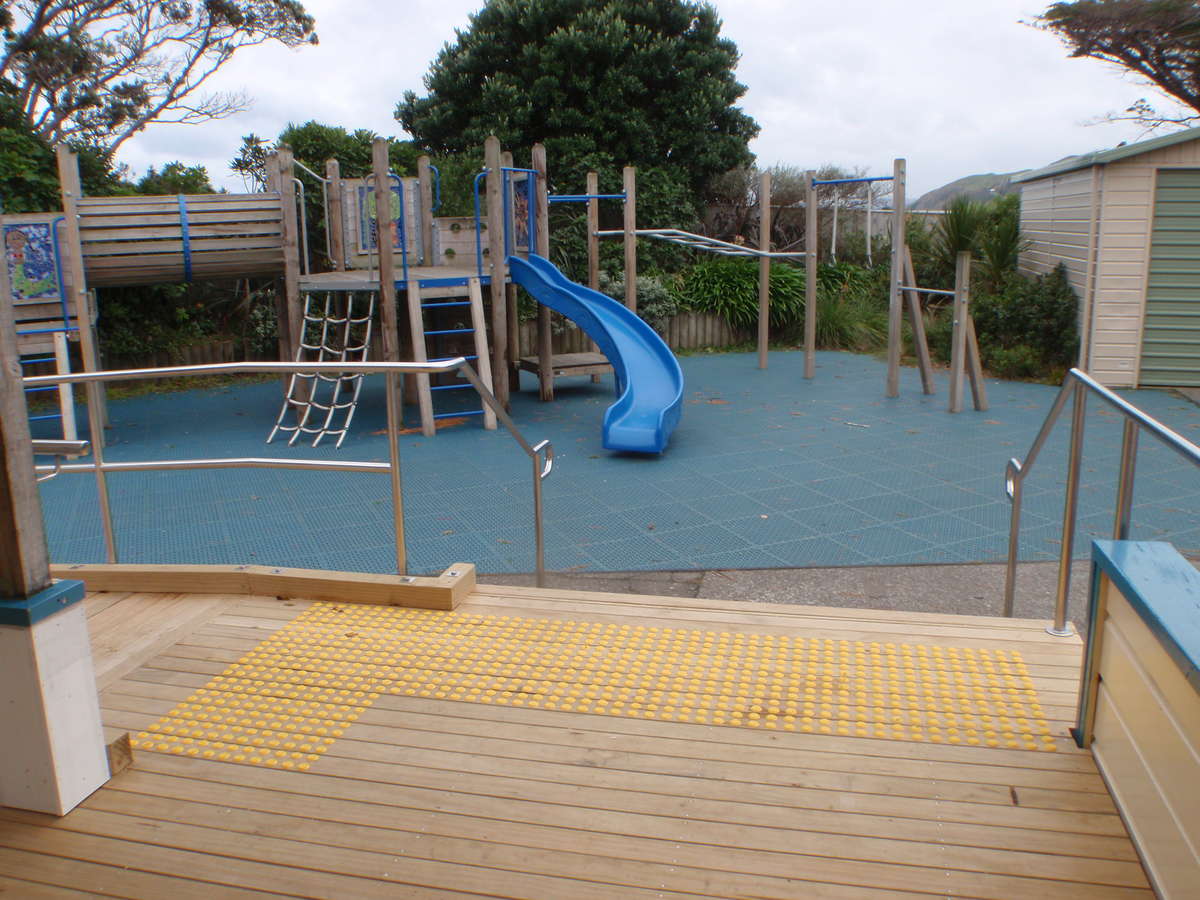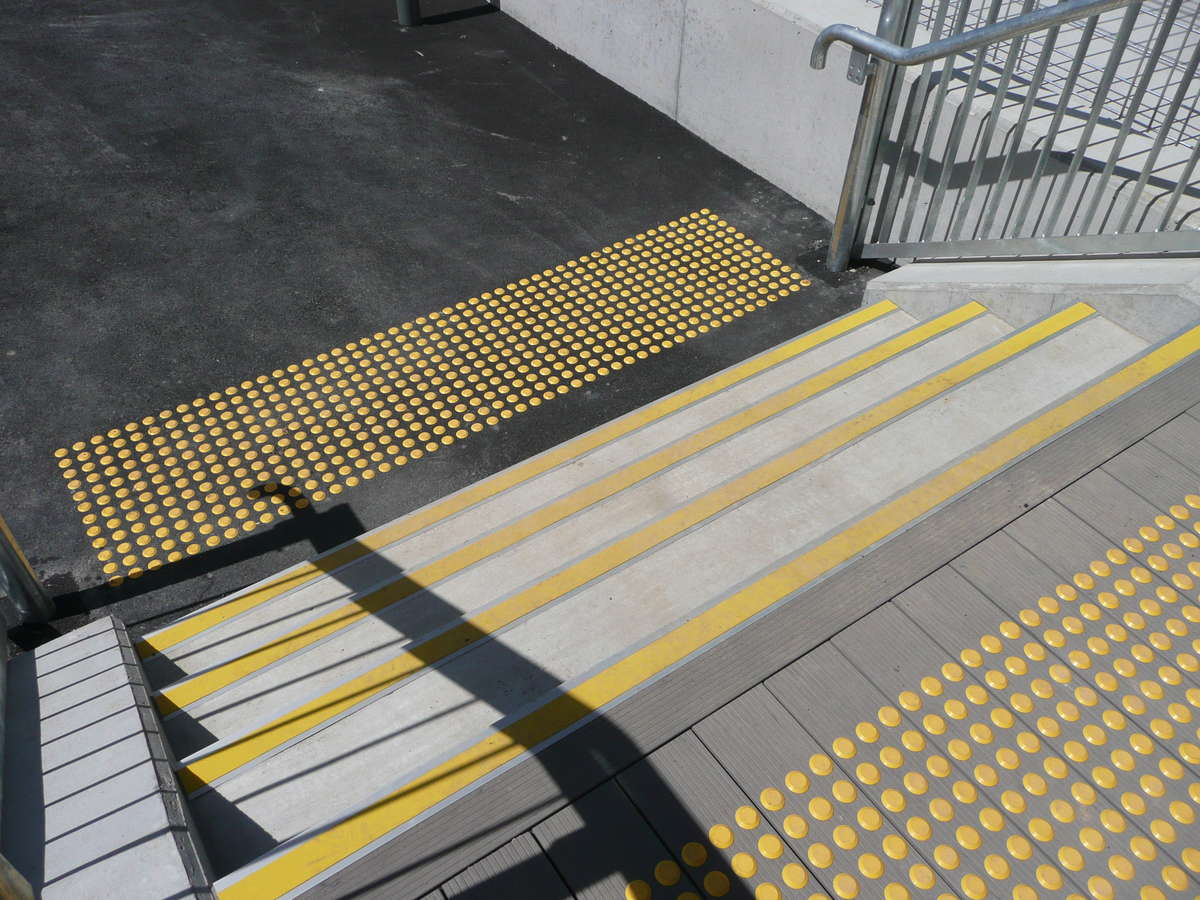 Train Stations
At a busy train station, TacPro yellow polyurethane tactile indicators and Series 4 aluminium stair nosings were installed to help prevent accidents for vision-impaired pedestrians. These high-visibility, high-tactility features provide slip-resistant warning on stairs and were specifically designed to fit onto the timber decking boards at the station. To ensure a successful installation, TacPro provided a bespoke template that took into account the size and spacing of each plank. Thanks to these safety measures, both vision-impaired and able-sighted commuters can confidently navigate the stairs without worrying about slips, trips, and falls.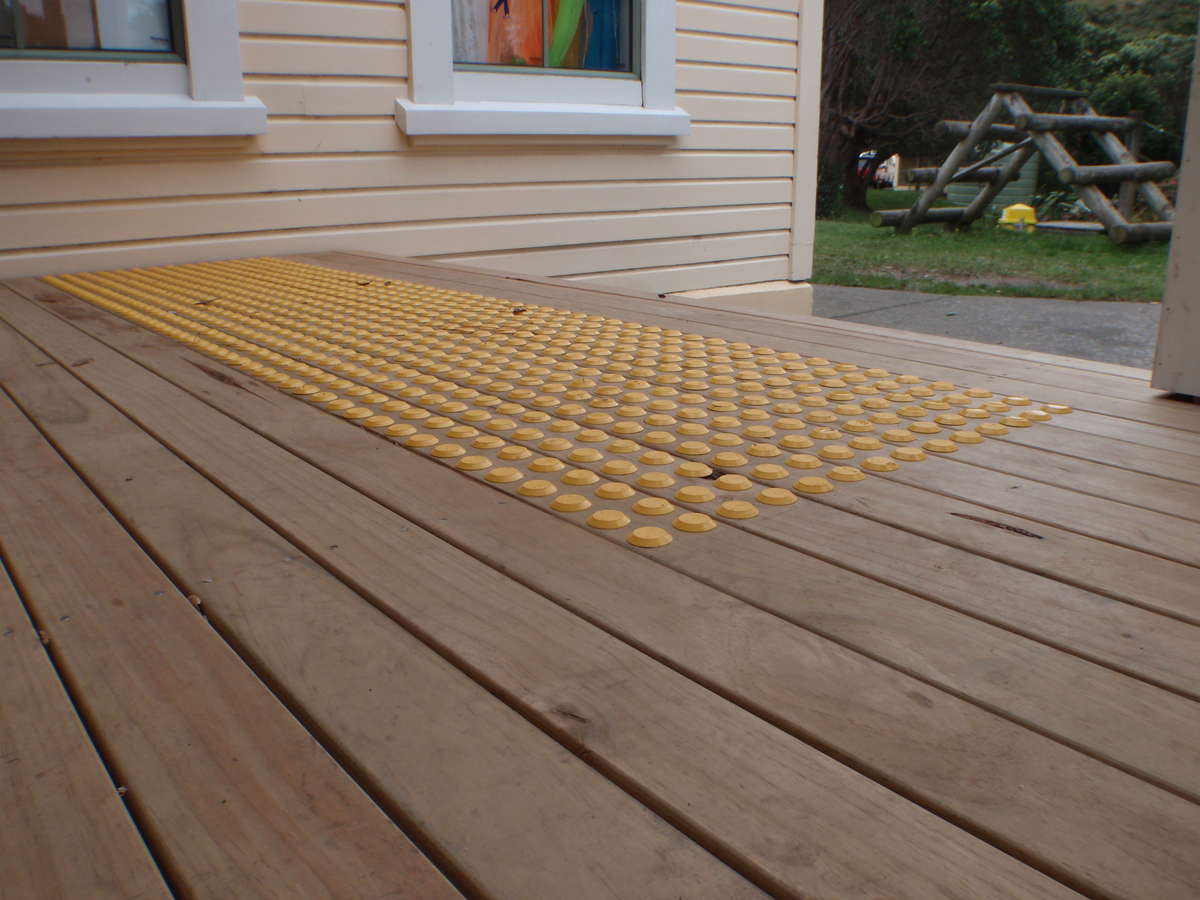 Playgrounds
We were approached by an early childhood care facility concerned about the slippery deck in their facility. We were happy to provide yellow polyurethane tactile indicator warning studs as a solution. To ensure a visually pleasing and compliant installation, TacPro worked with the client to design a custom template. With these safety measures in place, the young children at the facility can now play safely without worrying about slipping on the deck or stairs.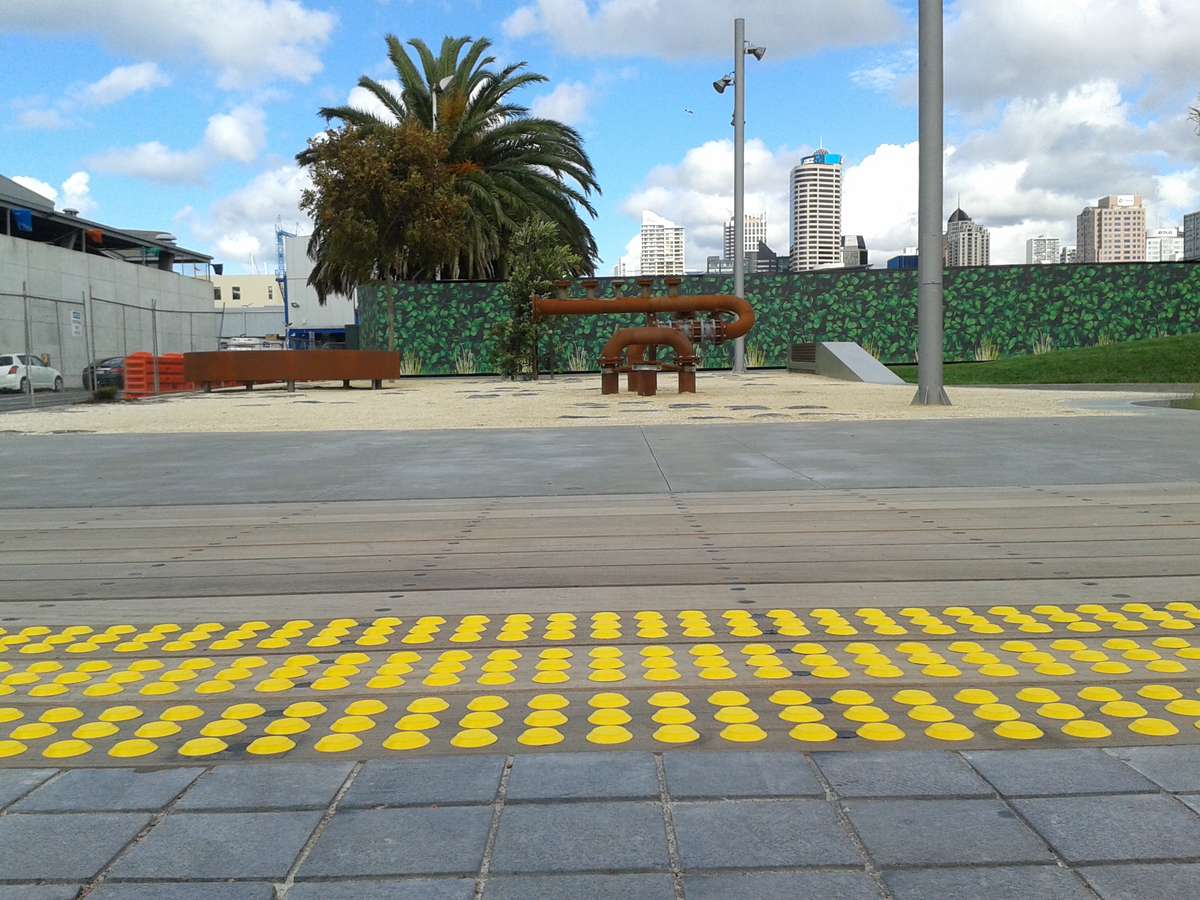 Public Walkways
TacPro had the opportunity to contribute to the accessibility of a new waterfront walkway, which included a timber boardwalk. Our yellow polyurethane tactile indicator warning studs were selected for their high visibility and ability to withstand heavy pedestrian traffic. To ensure a seamless integration with the specific decking layout of the boardwalk, TacPro created another custom template. As a result, the public can confidently enjoy the waterfront restaurant scene without worrying about slipping, tripping, or falling."