Q Theatre
Brass tactile indicator warning studs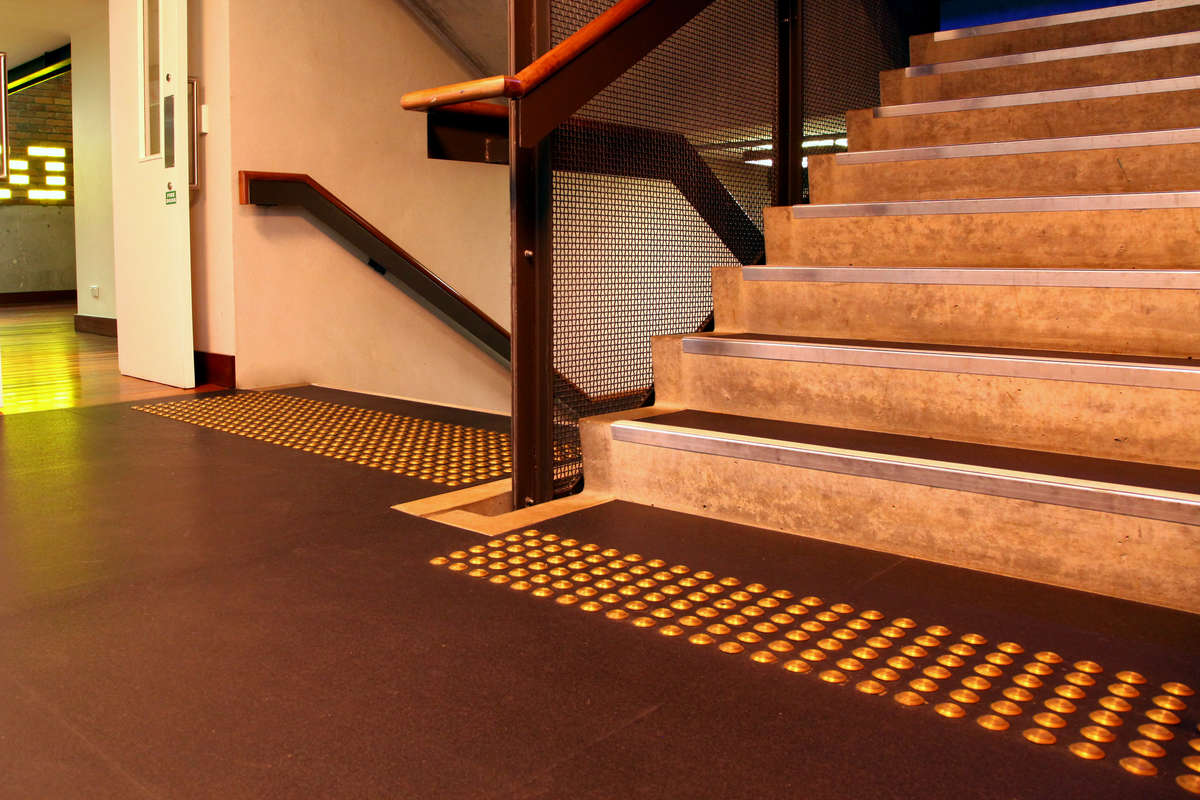 Q Theatre is an award-winning, multi-purpose performing arts venue that offers four unique spaces for events, conferences, and functions.

TacPro™ Brass Tactile Indicators and Series 4L Stair Nosing with
Santoprene Inserts were specified and installed for the project.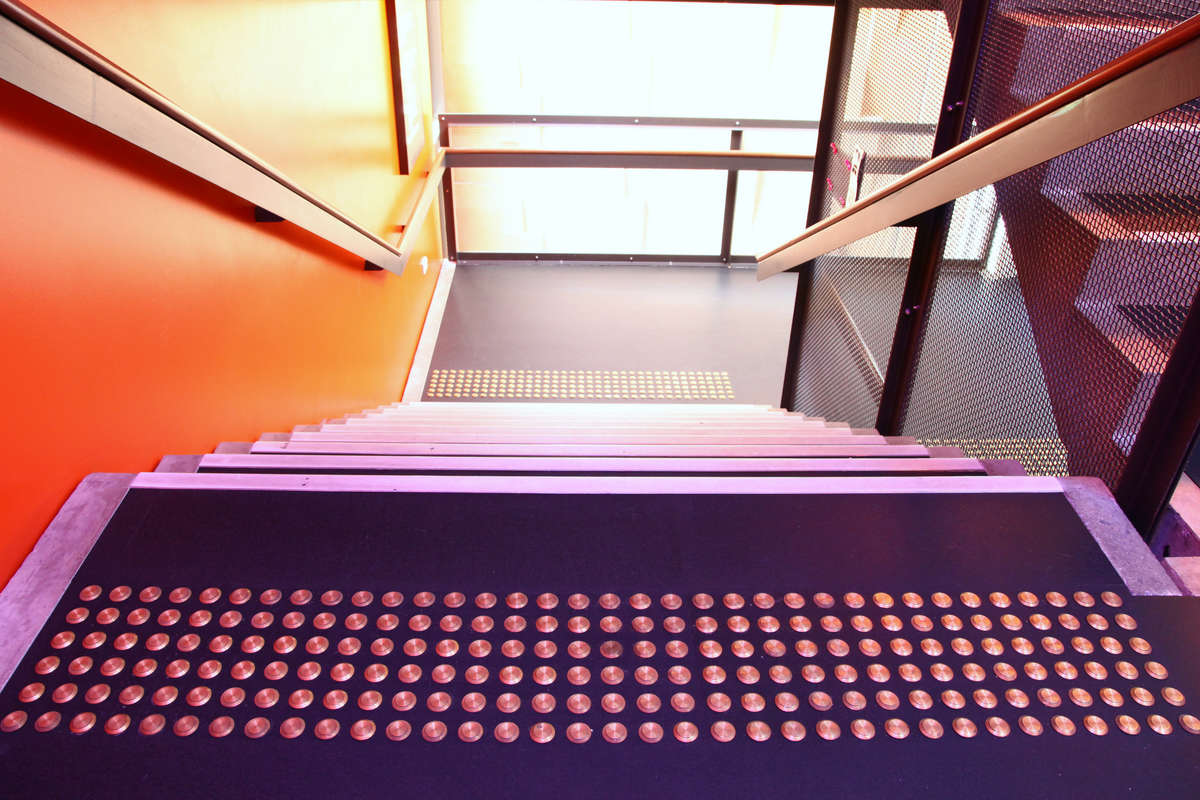 Designed by Cheshire Architects in collaboration with William Ross Architects, the project was a tale of two buildings. The site already had a grade 2 listed building that required careful integration with the new theatre complex. This is evidenced by exposed original beams and columns throughout the entrance and hospitality areas and lends a real sense of establishment to the building.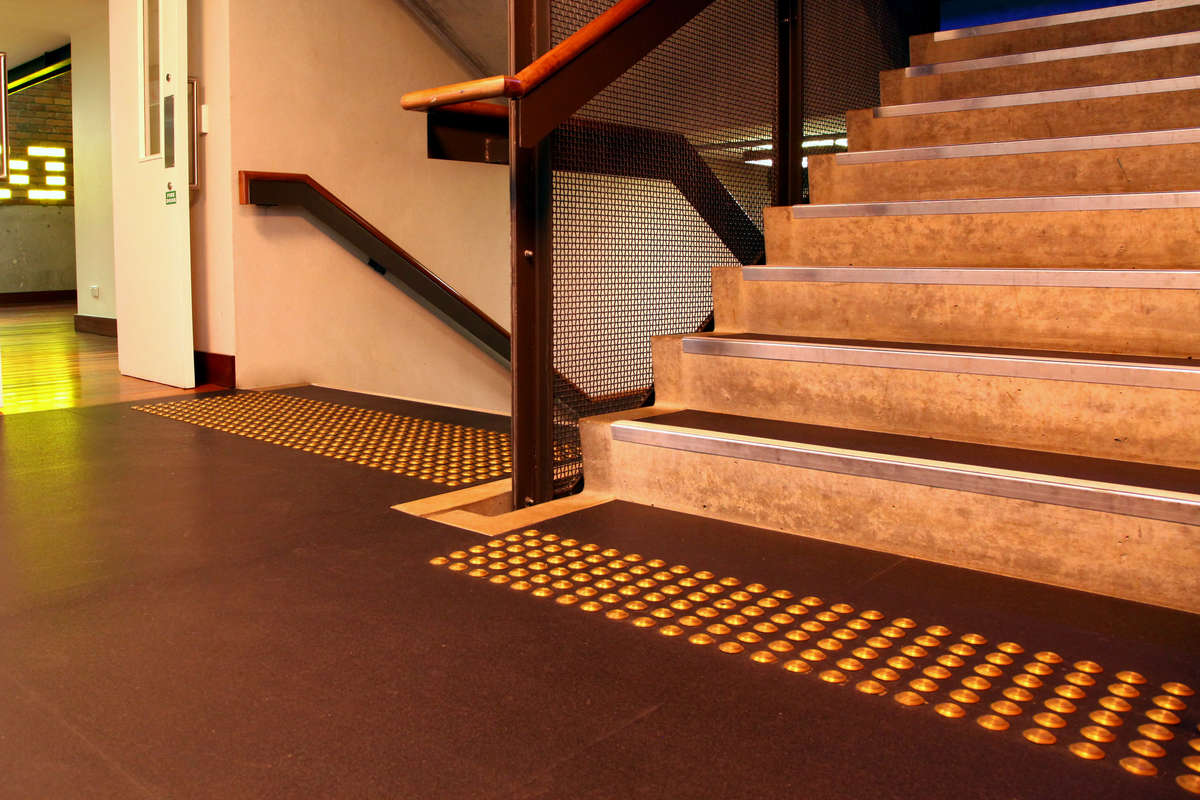 Brass tactile indicators on rubber flooring at tops and bottoms of stairs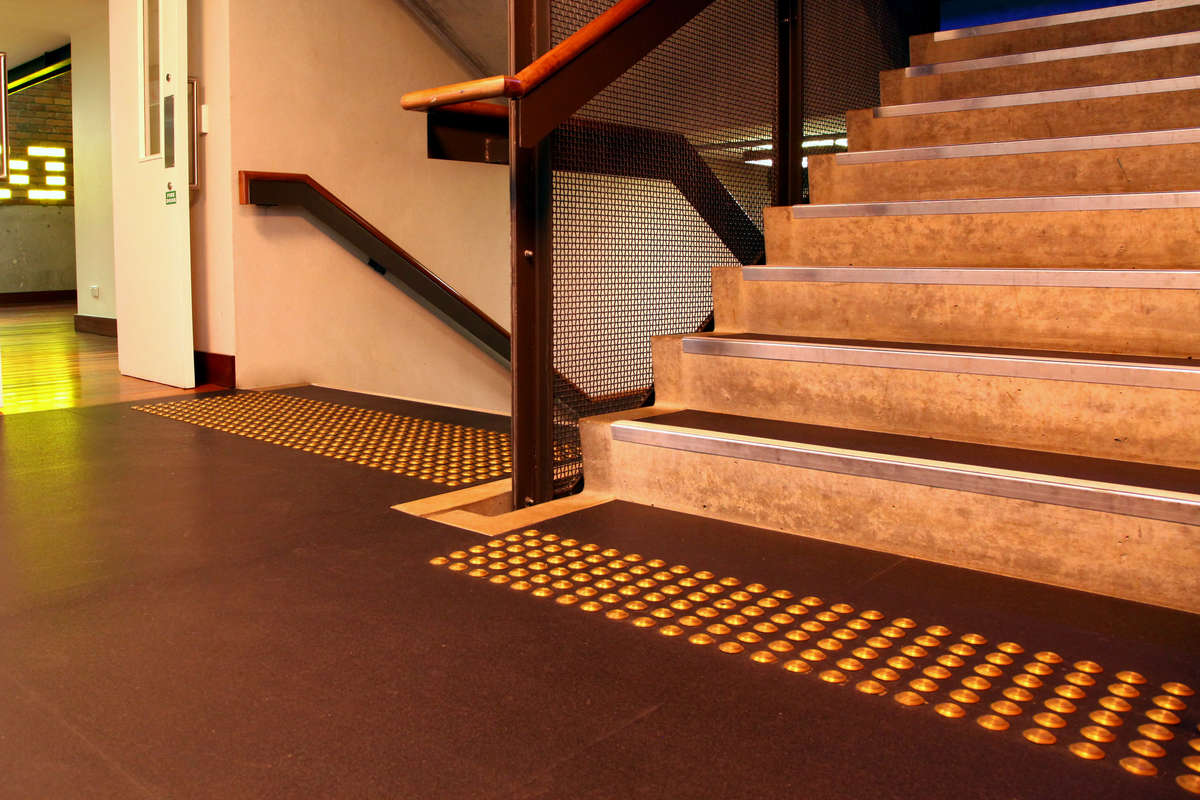 Brass tactile indicators on rubber flooring at tops and bottoms of stairs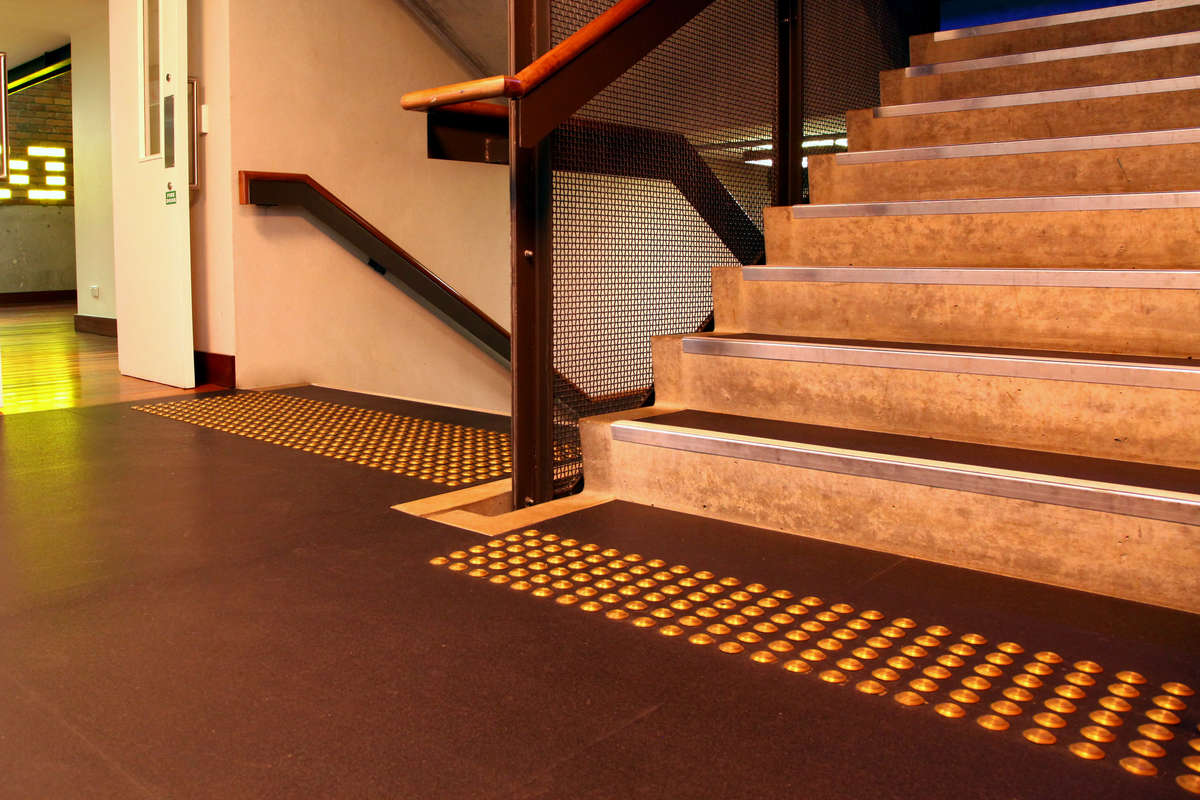 Brass tactile indicators on rubber flooring at tops and bottoms of stairs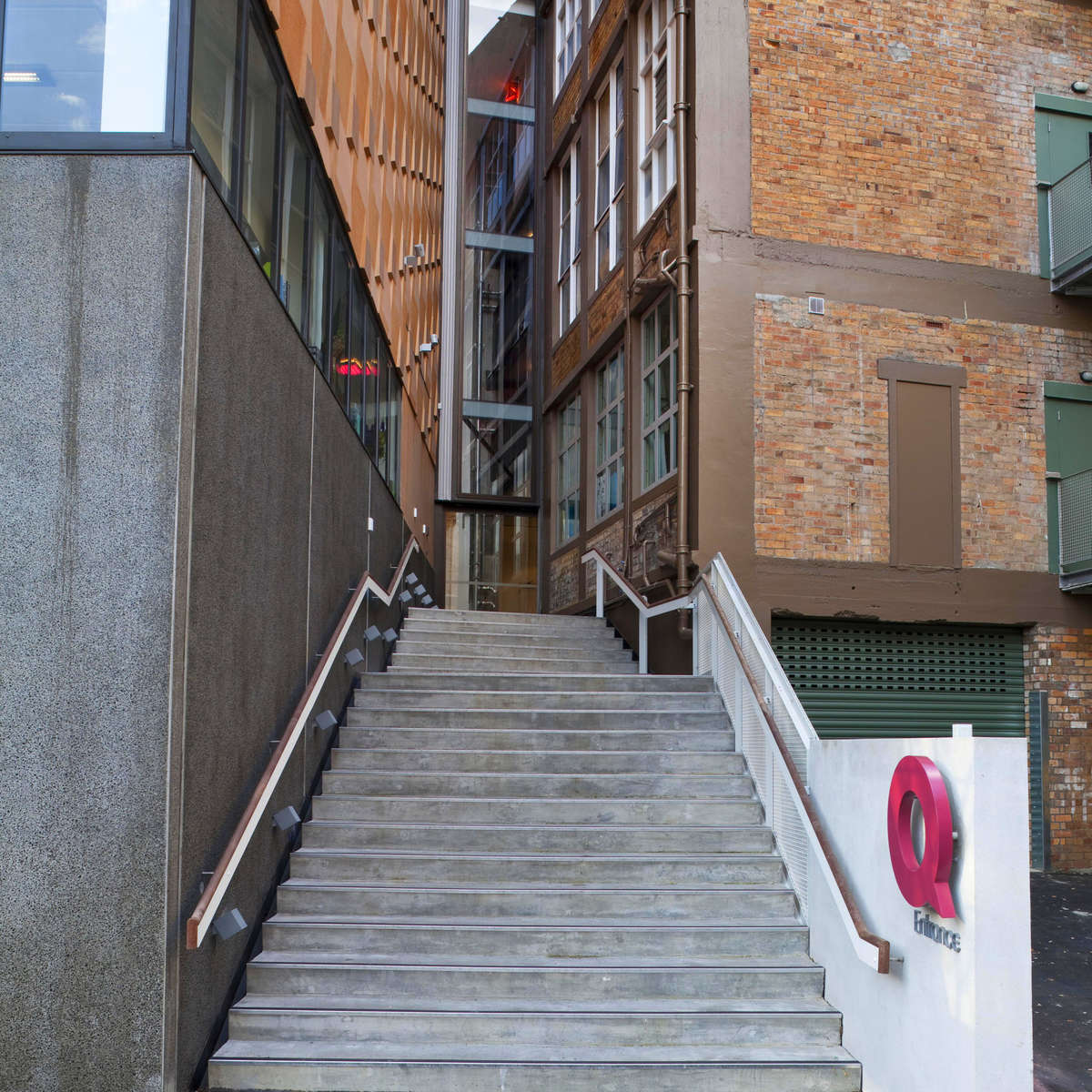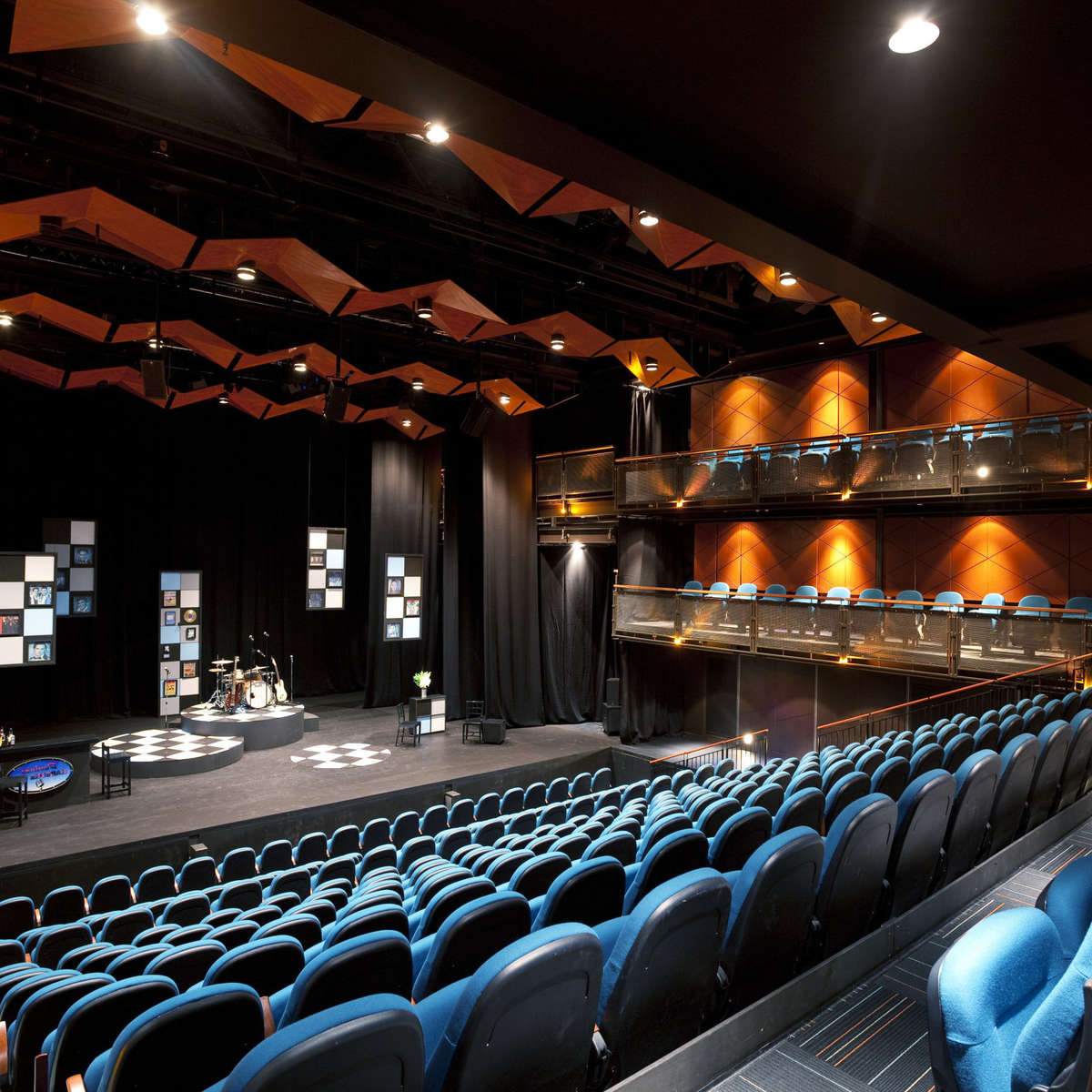 TacPro™ products used on this project