Puhinui Transport Hub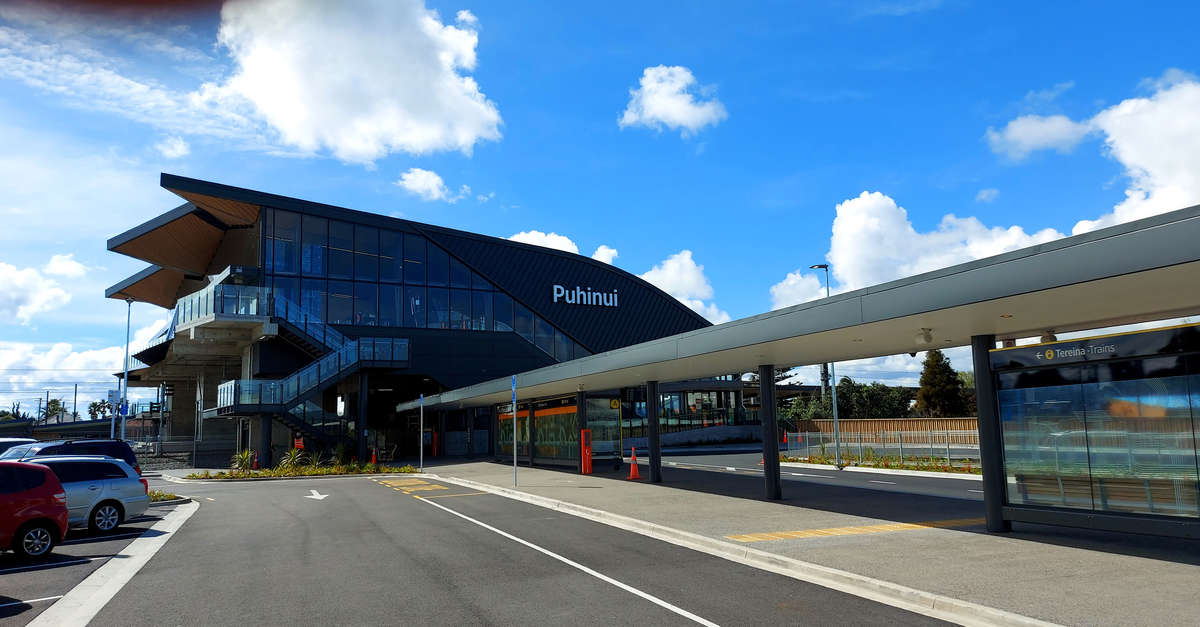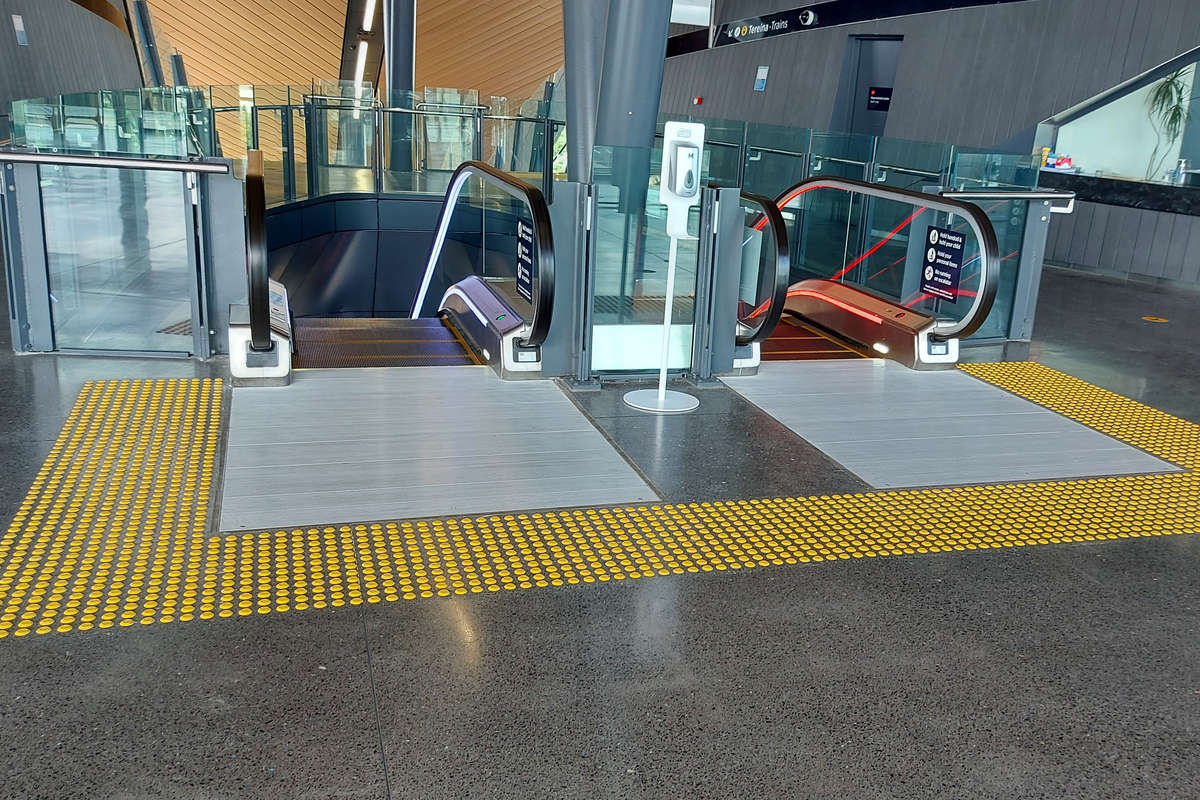 The Puhinui Transport Hub is a new signature project enabling quick and efficient transport between integrated train and bus services and the nearby Auckland International Airport.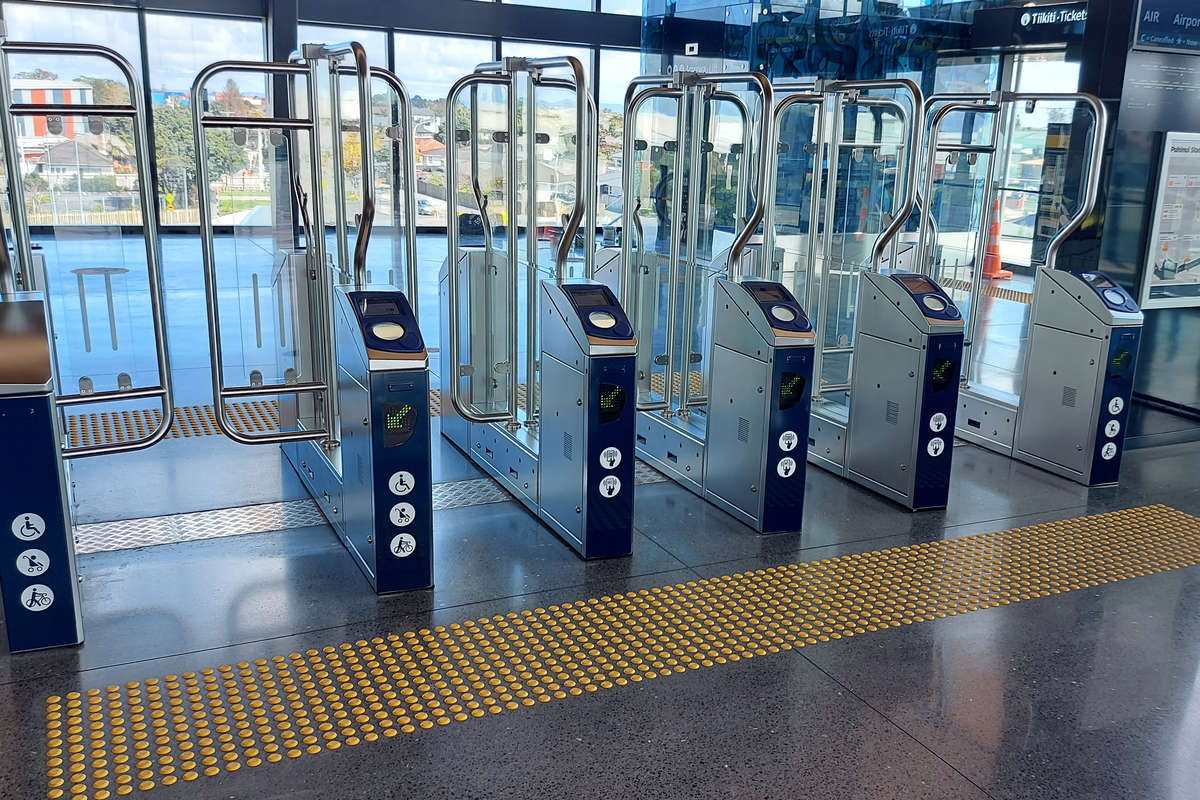 The $69 million transport hub was designed by Aurecon, with architectural design by Jasmax, and constructed by a McConnell Dowell and Built Environs joint venture. It's future-proofed to allow for additional platforms and a light rail link from the airport.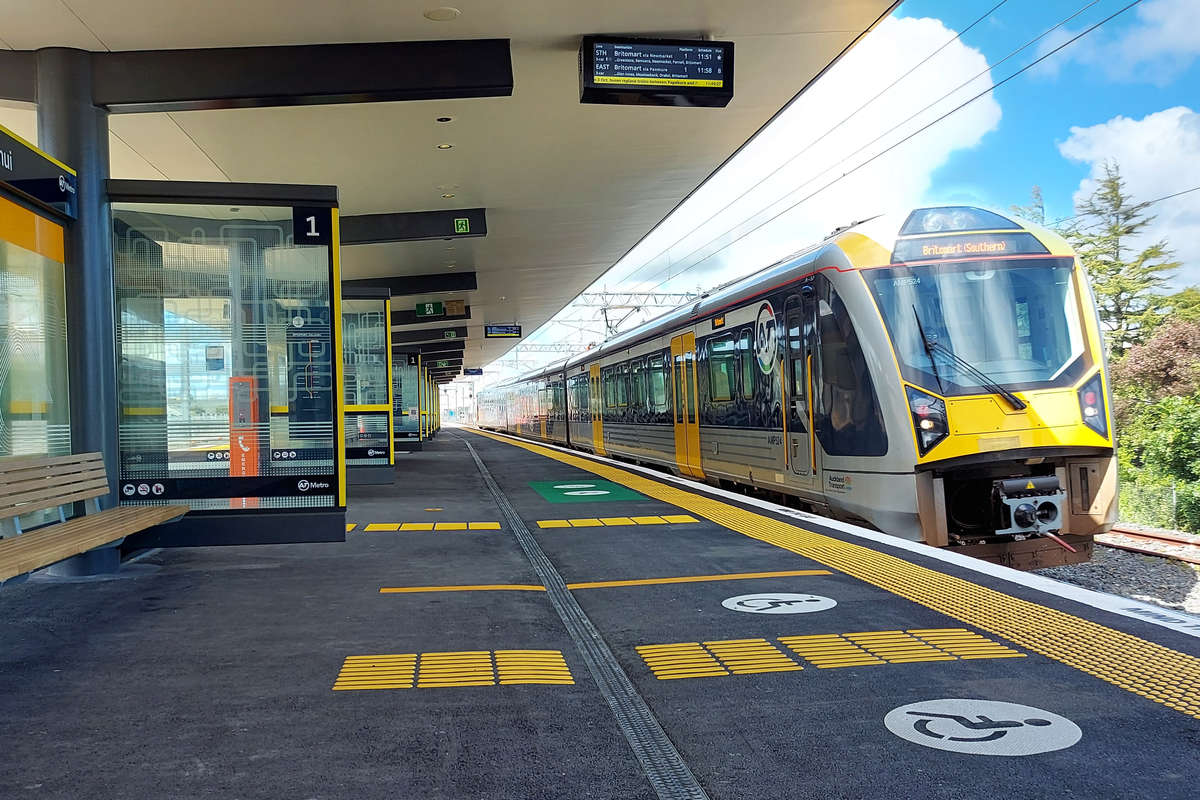 TacPro™ products were specified and installed throughout the station building and platforms including our Polyurethane Warning & Directional Tactile Indicators, aluminium stair nosings and stainless steel Handrail Domes.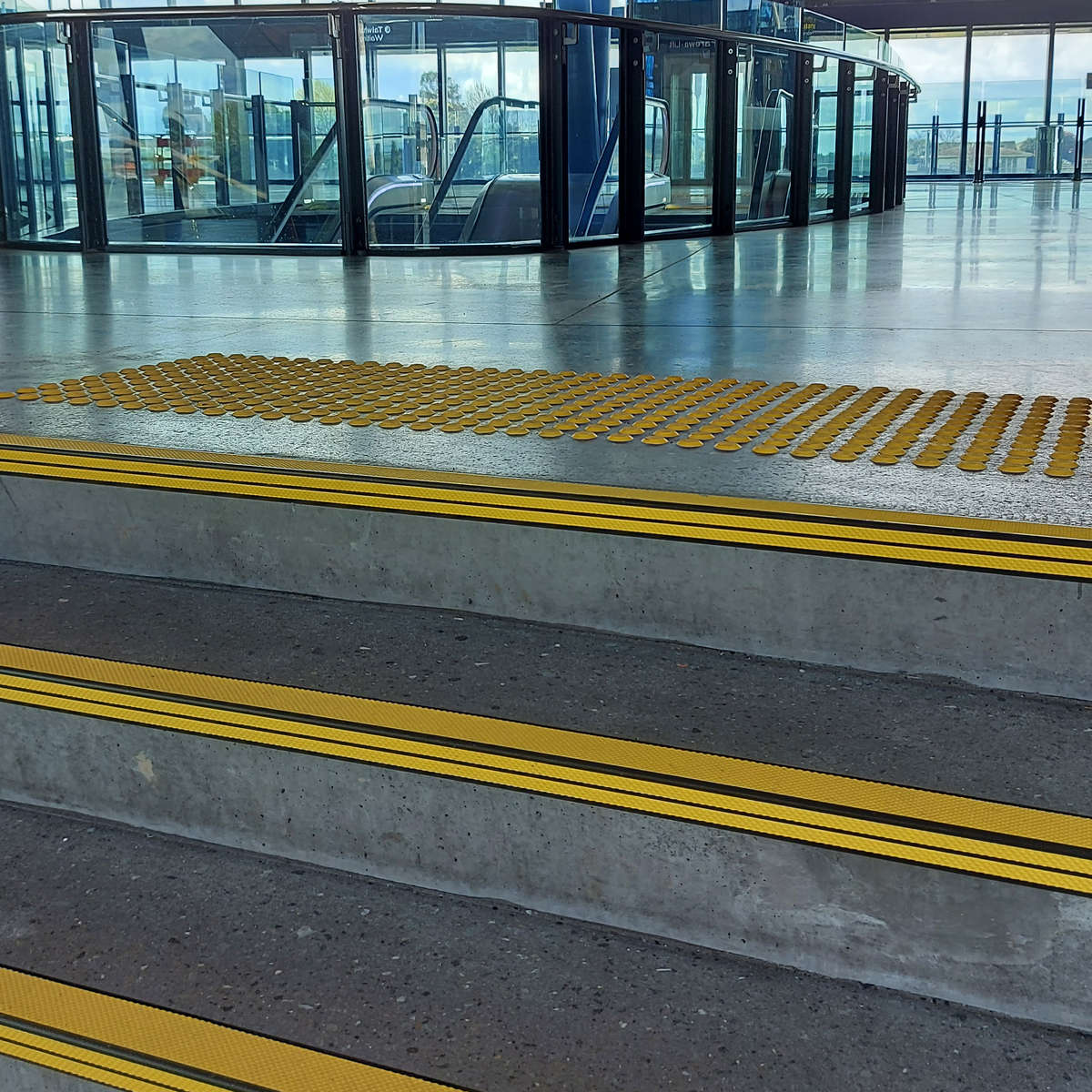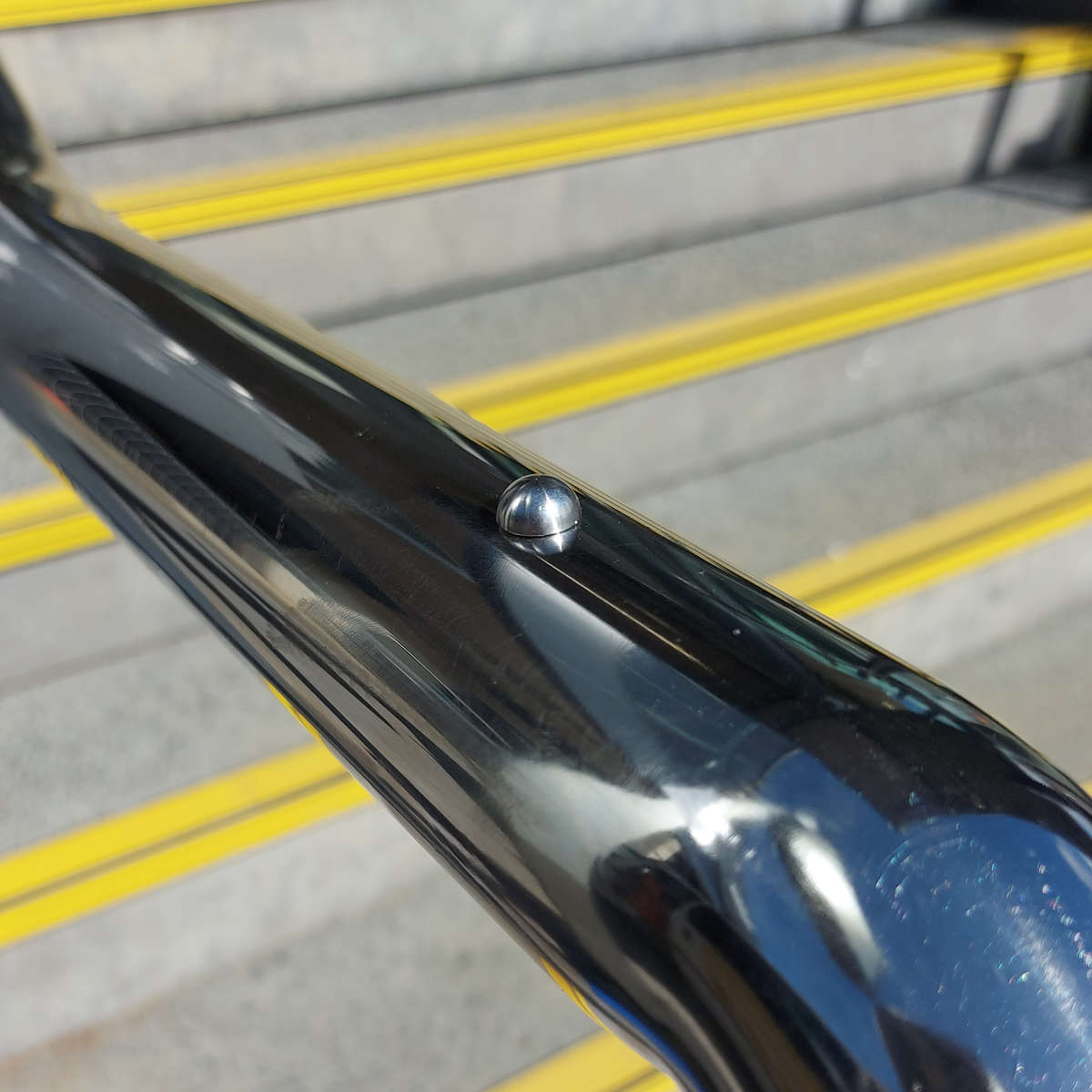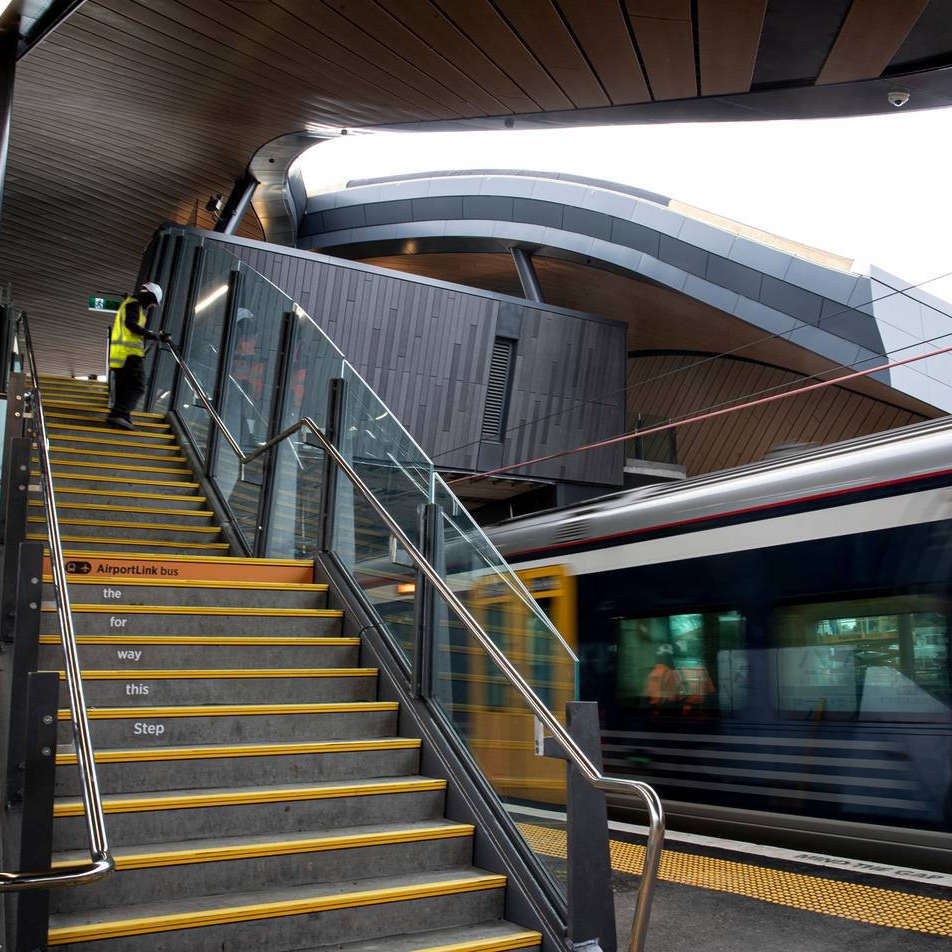 TacPro™ products used on this project