Ōtāhuhu Train & Bus Interchange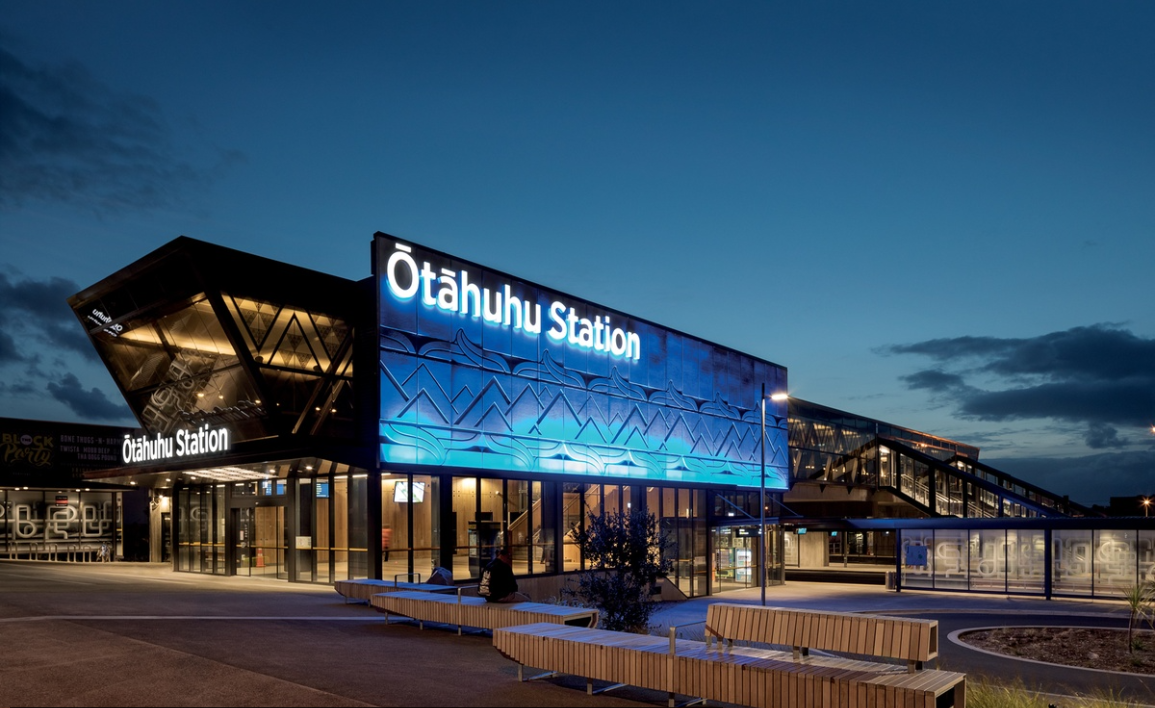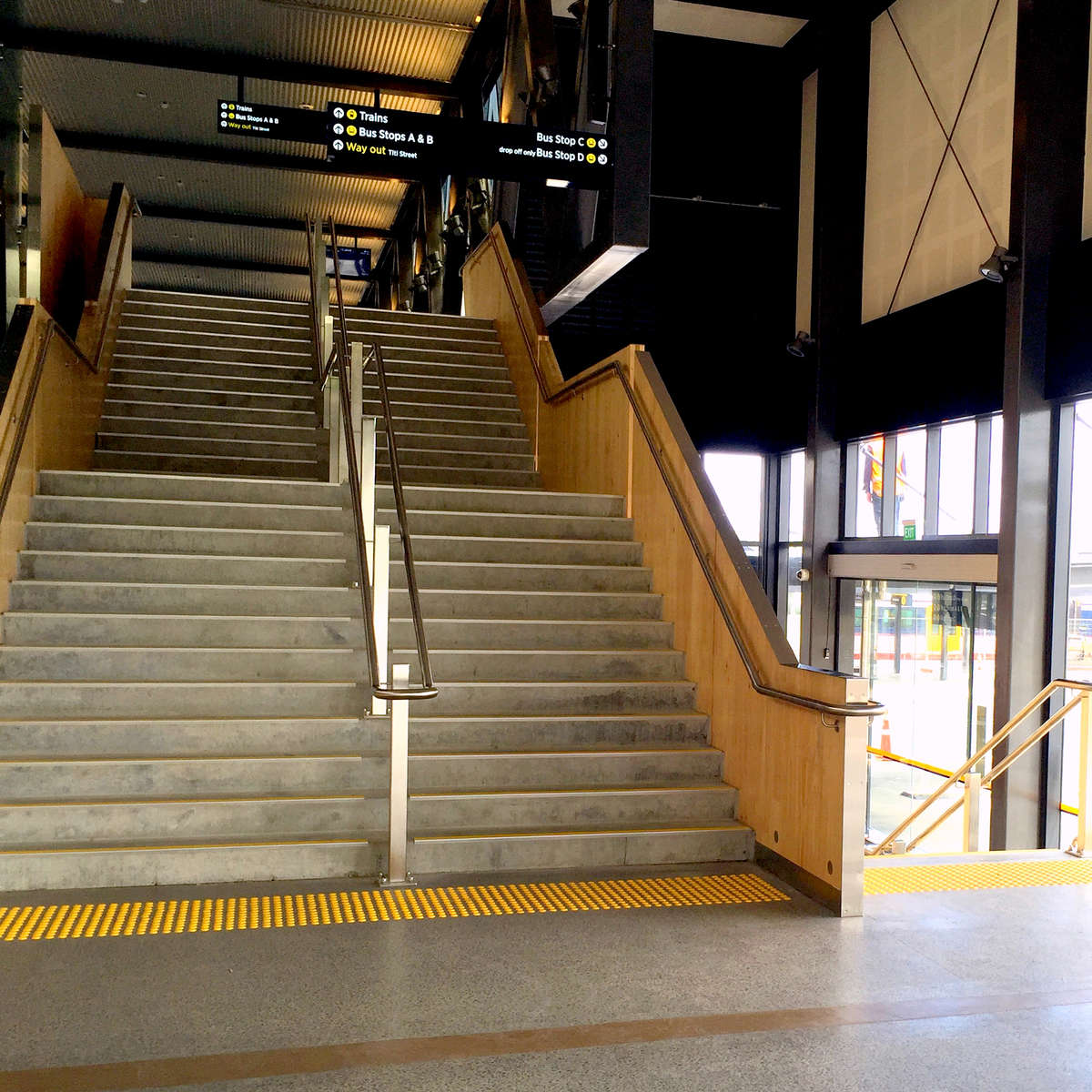 Auckland Transport commissioned a new, fully-integrated bus-train station at the
existing Ōtāhuhu railway station to provide better connected and more frequent
public transport to service the vibrant, growing community.

The new facility incorporates the existing train station, linking the two rail
platforms with a new third rail platform, two new bus platforms and a terminal
building via an elevated concourse at a total cost of $28 Million.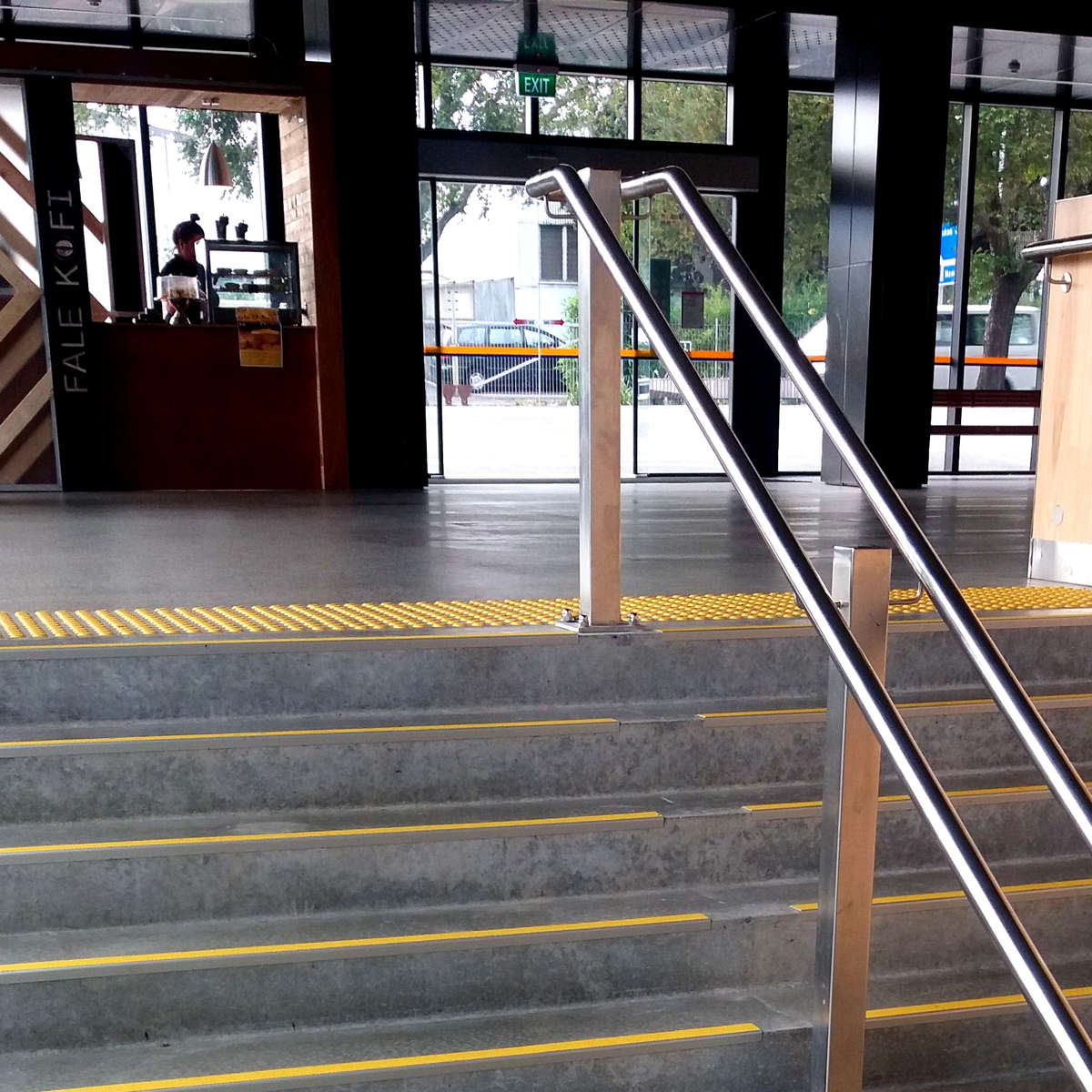 TacPro™ products were specified and installed throughout the project including our drilled and epoxy fixed Polyurethane Warning & Directional Tactile Indicators, our Self-Adhesive Tac-Tiles to indicate temporary tag on/off devices and our Series 3L Aluminium Stair Nosing with solid carborundum/resin Inserts.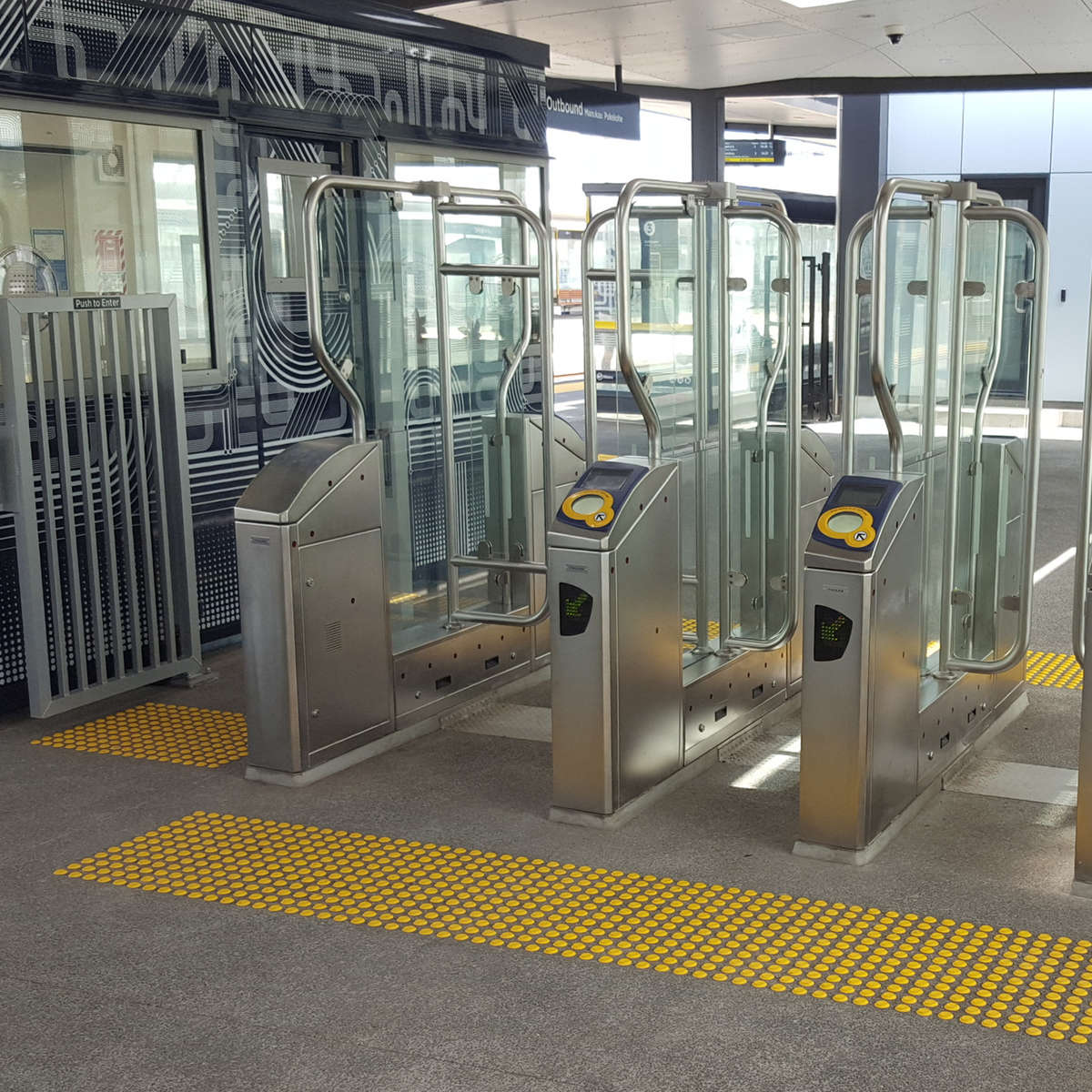 Safety Yellow Polyurethane Tactile Studs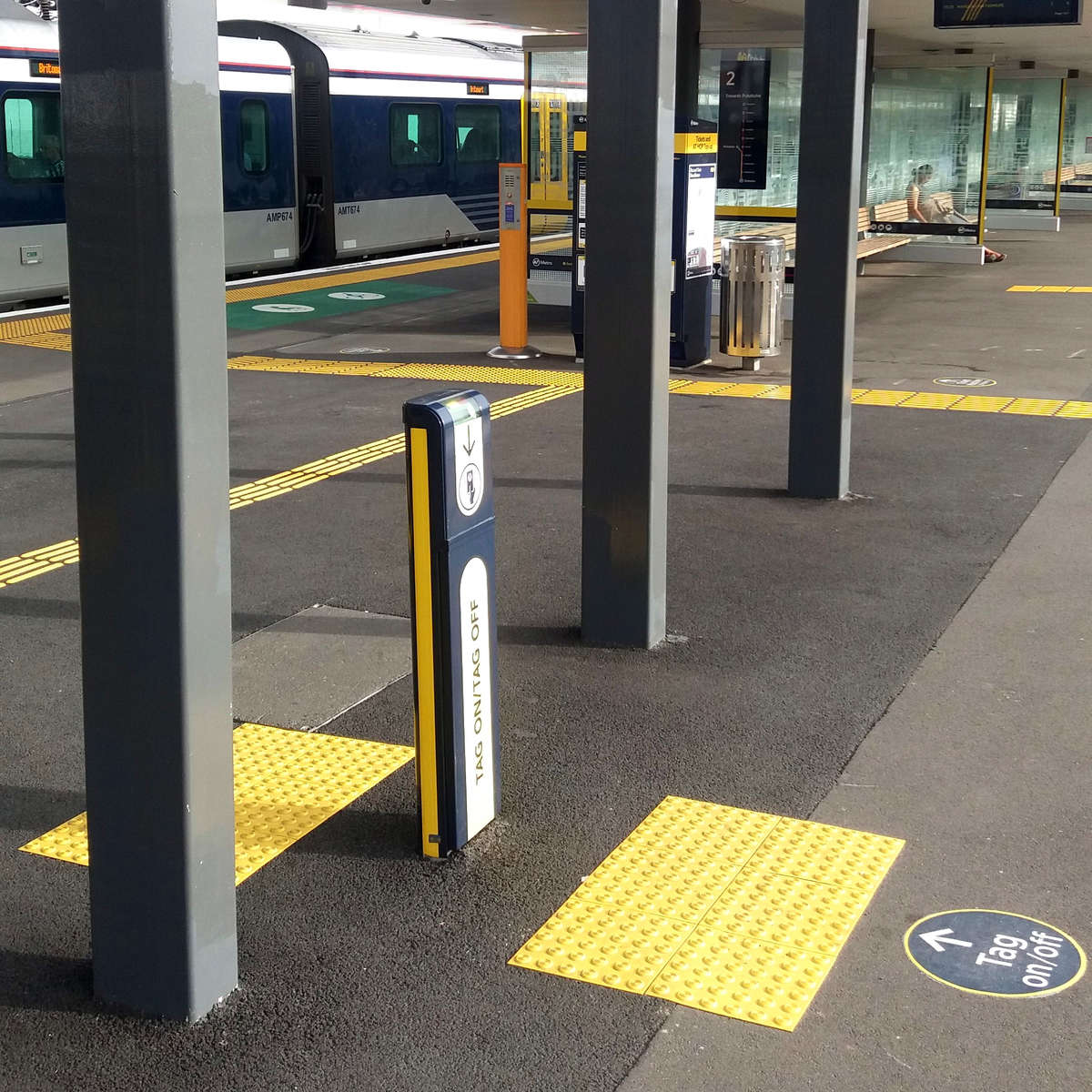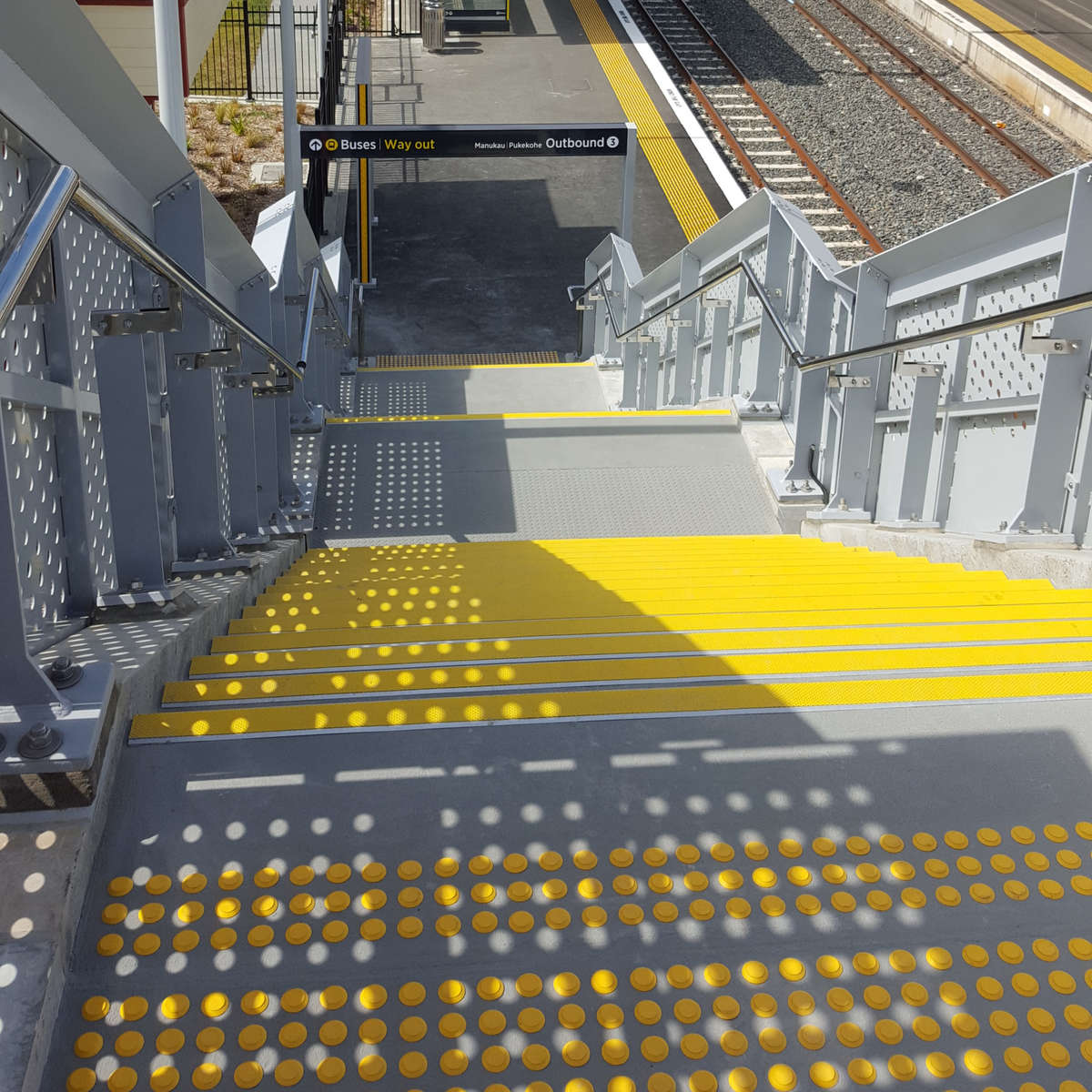 Series 3L Aluminium Stair Nosing with Solid Carborundum Insert