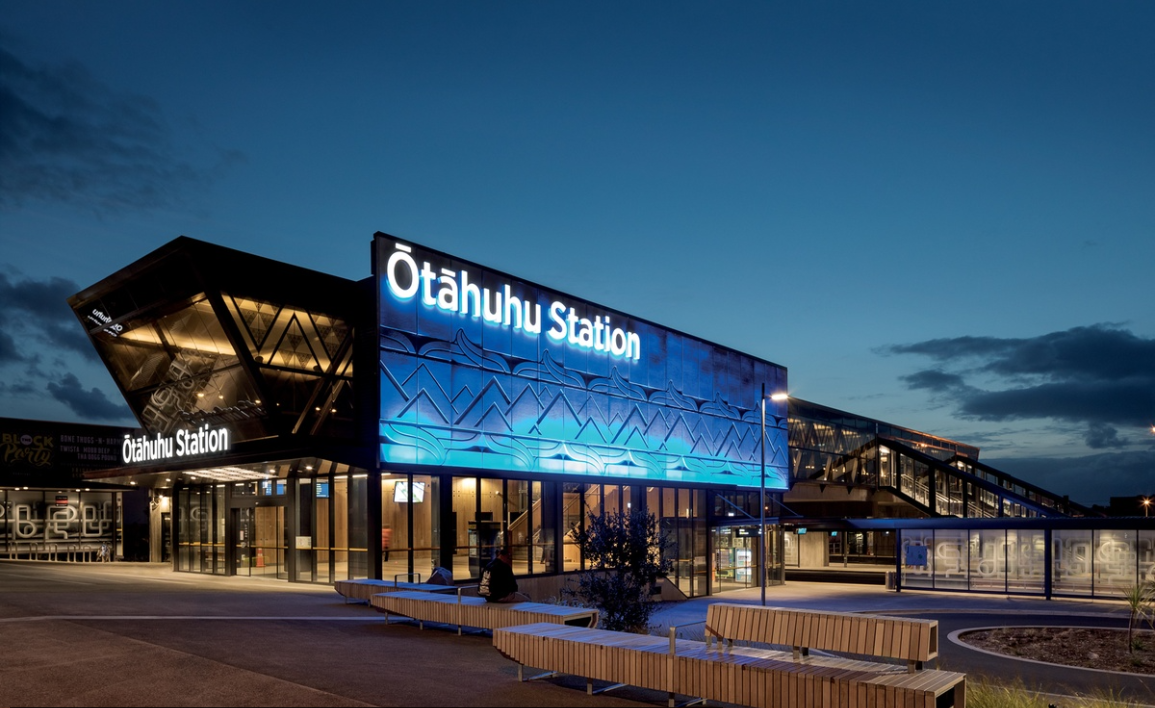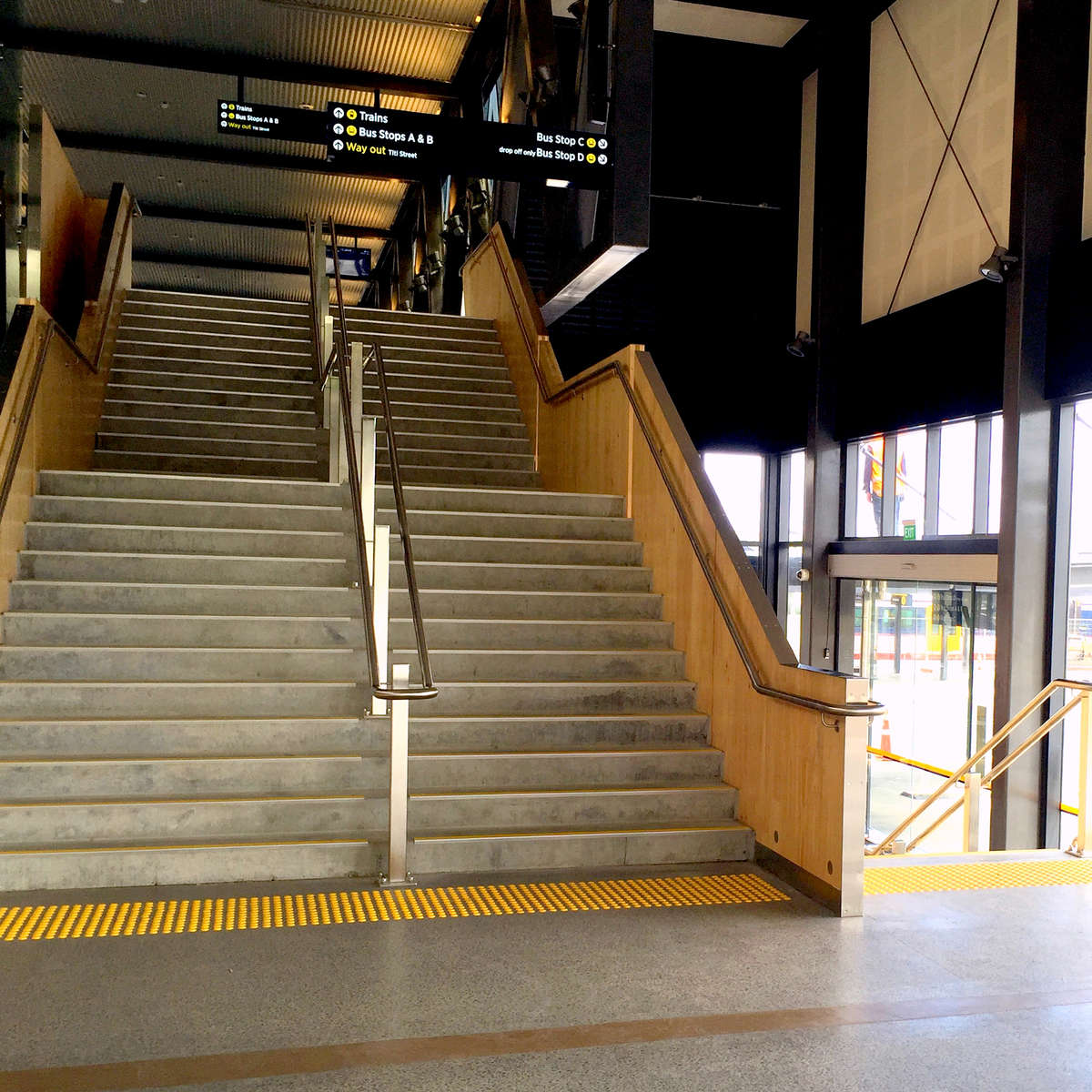 Ōtāhuhu Bus/Rail Interchange
Auckland Transport recently commissioned a new, fully-integrated bus-train station at the existing Ōtāhuhu railway station, providing better connected and more frequent public transport for the growing community. The $28 million facility includes a new third rail platform, two new bus platforms, and a terminal building, linked to the existing train station via an elevated concourse.

Throughout the project, TacPro products were specified and installed, including our durable Polyurethane Warning and Directional tactile indicators, which were drilled and epoxy fixed for long-lasting performance. These tactile indicators are designed to provide information and guidance to people with visual impairments, helping them to navigate the facility with ease.

In addition to the tactile indicators, TacPro also supplied Self-Adhesive Tac-Tiles to indicate temporary tag on/off devices; providing a great temporary solution while permanent devices are installed.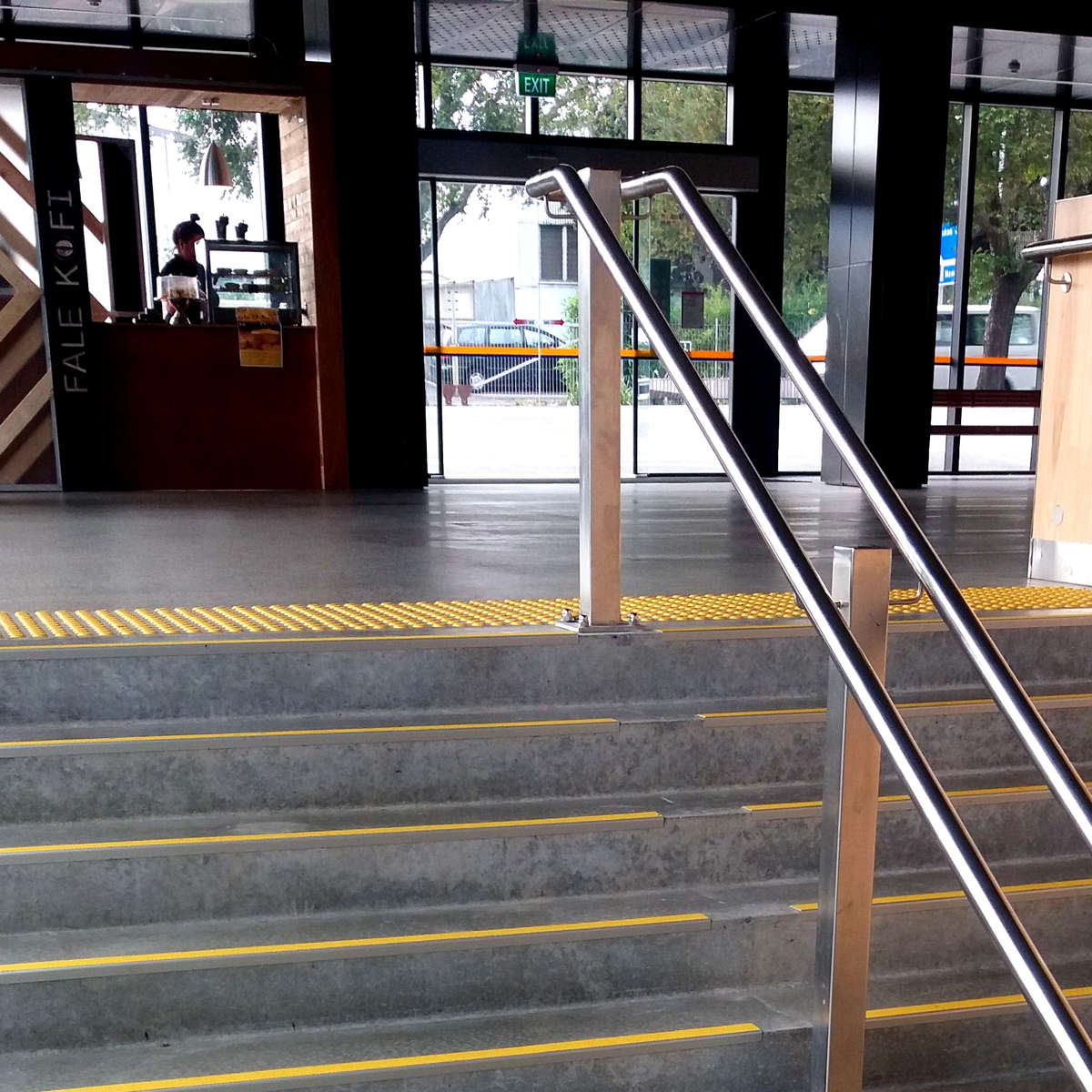 Finally, TacPro's Series 3L Aluminium Stair Nosing with solid carborundum/resin inserts was also installed at the facility. These stair nosings are designed to provide a safe and durable surface for pedestrians, particularly in high-traffic areas such as public transport facilities.



Overall, the TacPro products specified and installed at the new Ōtāhuhu bus-train station are designed to withstand the wear and tear of high pedestrian traffic, ensuring a safe and accessible environment for all users.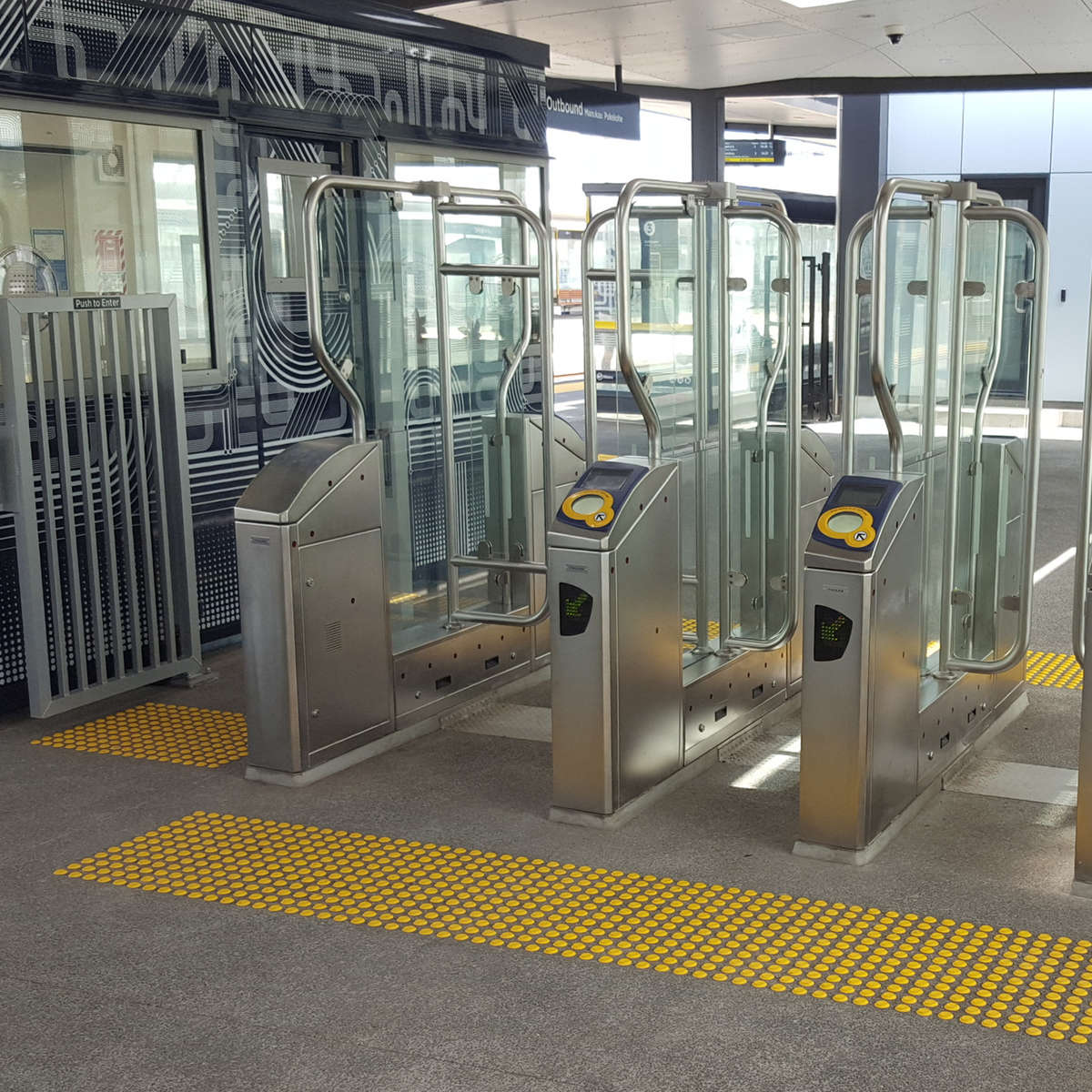 Safety Yellow Polyurethane Tactile Studs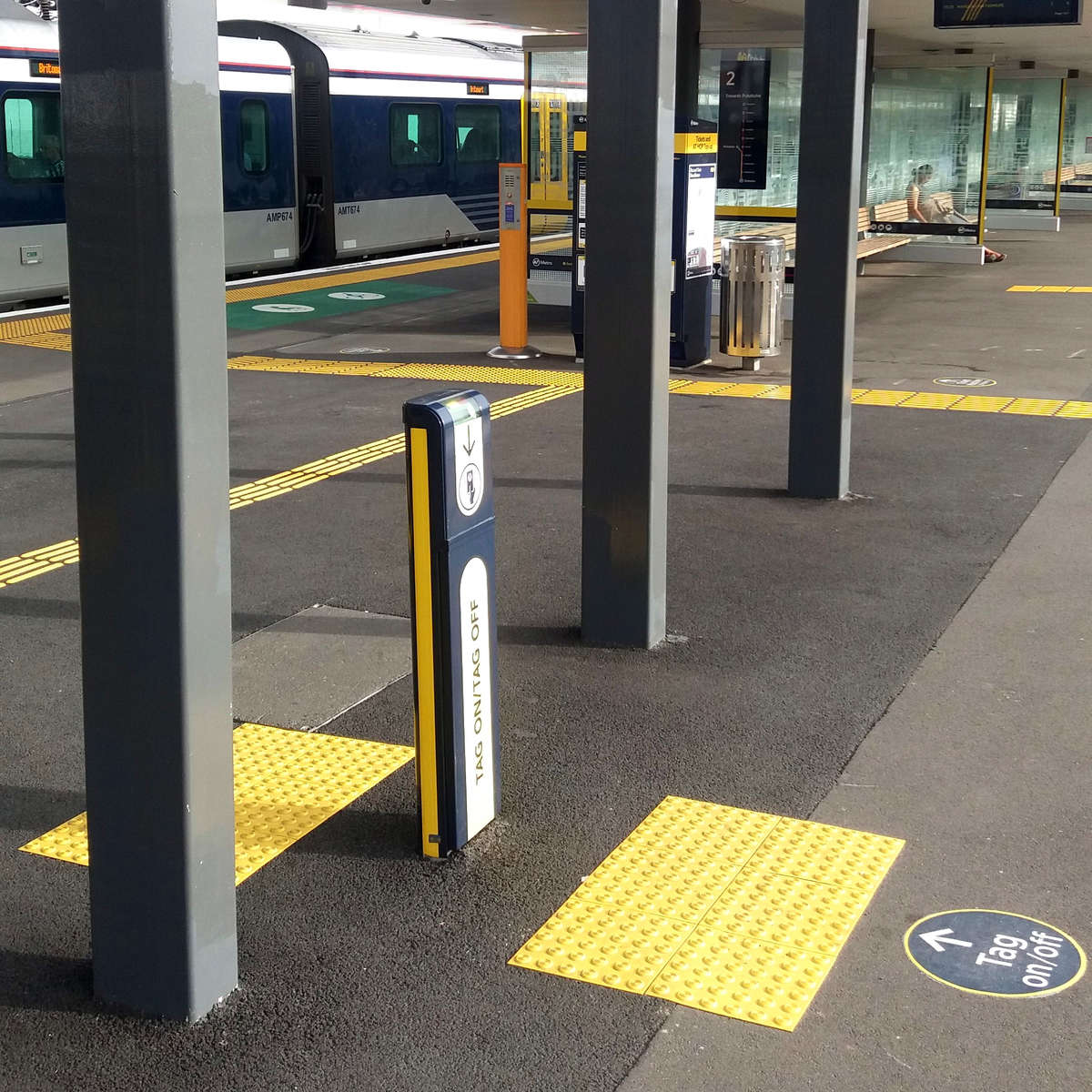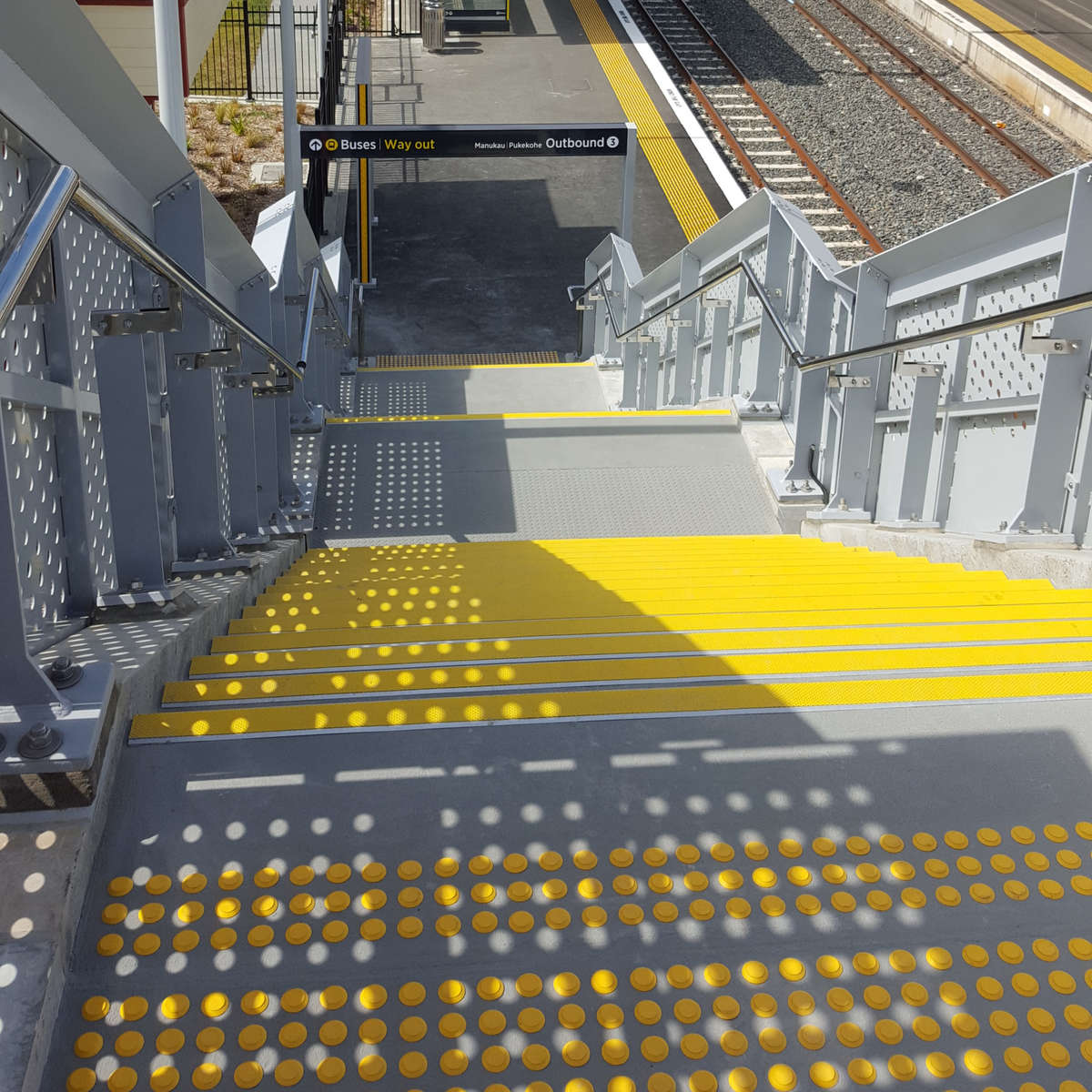 Series 3L Aluminium Stair Nosing with Solid Carborundum Insert