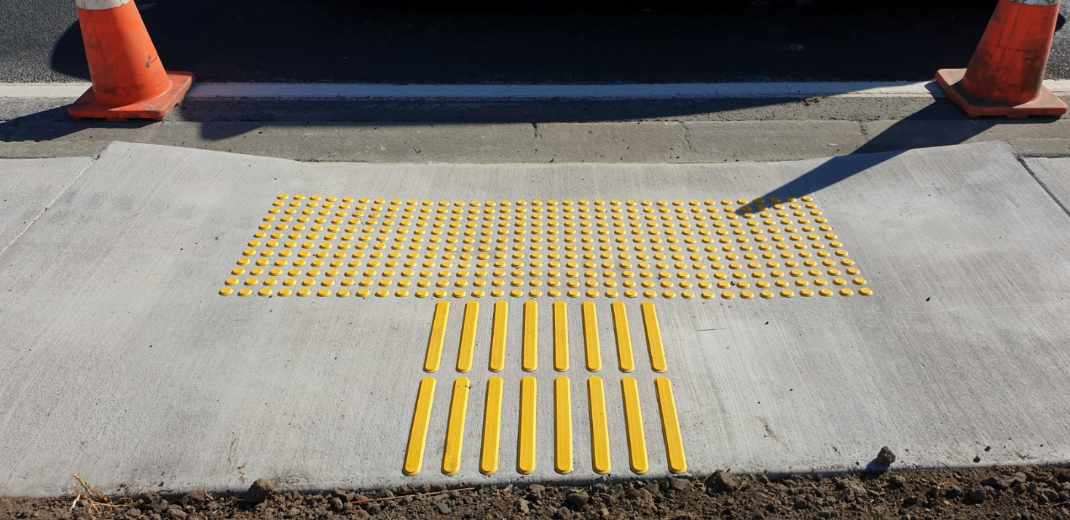 Kawakawa Intersection Improvements
Tactile indicators have become an increasingly common sight in public spaces around the world, and for good reason. These small, raised bumps or bars on the ground provide important tactile cues to visually impaired and blind individuals, helping them navigate public spaces more safely and with greater independence. Recently, the town of Kawakawa in Northland, New Zealand, installed tactile indicators at a pedestrian crossing in the town centre, improving safety for all pedestrians.

The Kawakawa town centre is a bustling area, with shops, restaurants, and other businesses attracting large numbers of people each day. Pedestrian crossings are a necessary feature of any busy town centre, but they can also pose a risk to visually impaired individuals who may have difficulty discerning where the crossing begins and ends, or which way they should be heading.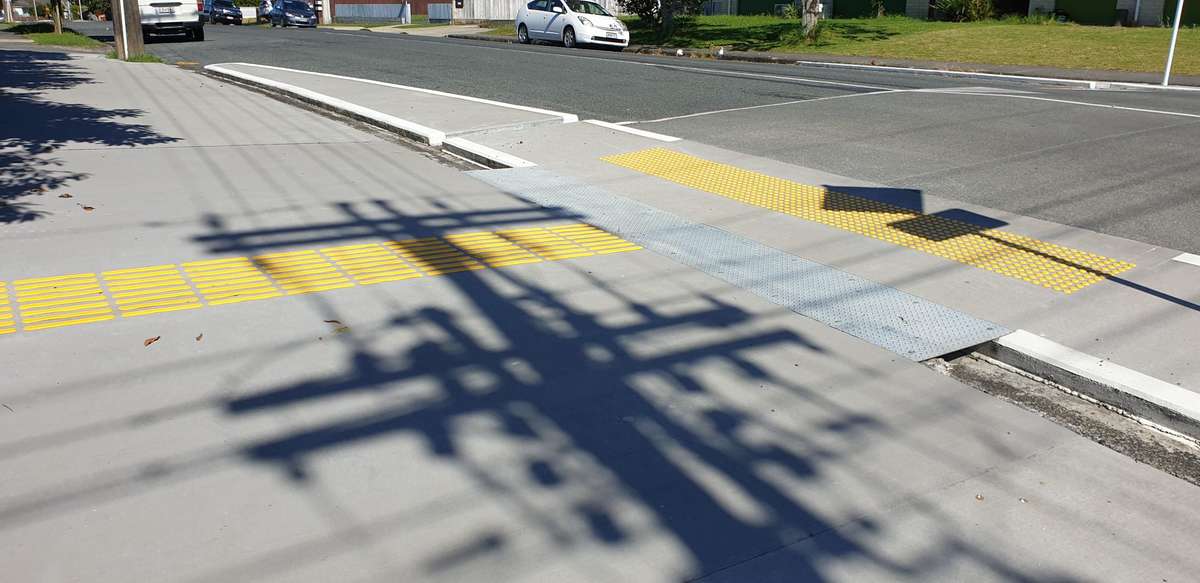 To address this issue, the council decided to install tactile indicators on either side of a pedestrian crossing in the town centre. The indicators consist of small, safety yellow polyurethane warning studs and directional bars, which are placed on the ground to provide a tactile signal to pedestrians. The warning studs are placed at the beginning and end of the crossing, while the directional bars run perpendicular to the studs, indicating the direction of travel.

The installation of these tactile indicators is a significant step towards making Kawakawa a more inclusive and accessible community. Visually impaired individuals can now confidently navigate the busy town centre, knowing that they have the necessary cues to safely cross the street. Additionally, the tactile indicators can also benefit other pedestrians, such as those with mobility impairments, who may find it easier to navigate the crossing with the additional sensory input.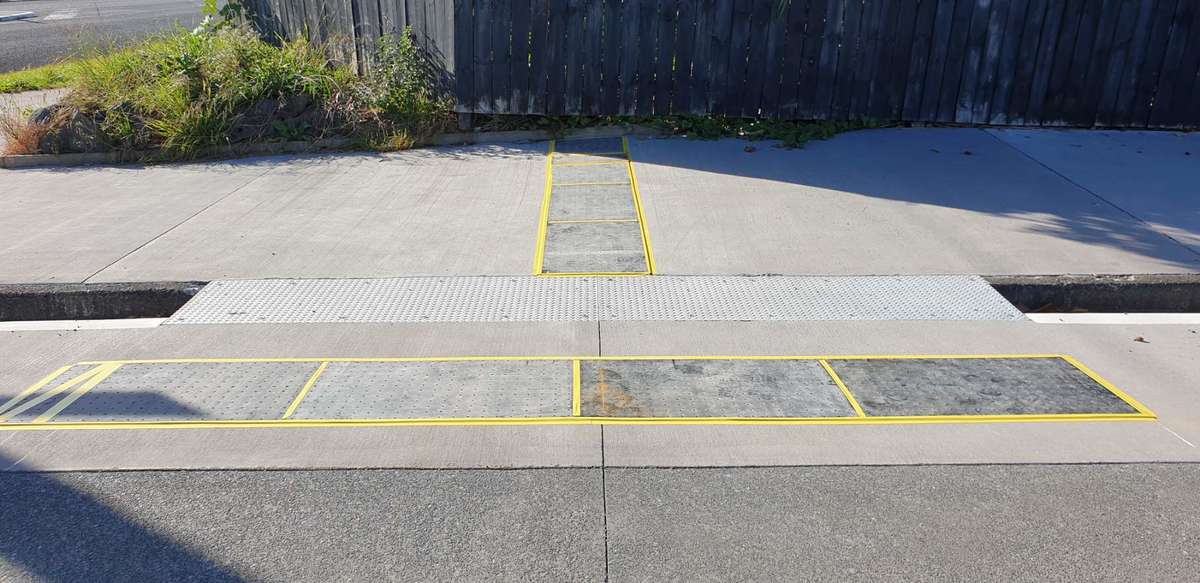 The thermoplastic polyurethane (TPU) used in the production of these tactile indicators is a durable and long-lasting material that can withstand heavy pedestrian traffic and adverse weather conditions. This material is commonly used for tactile indicators around the world due to its high durability and visibility. It is also highly visible, providing an additional visual cue to pedestrians who may not be visually impaired

In conclusion, the installation of tactile indicators at the Kawakawa town centre pedestrian crossing is a significant step towards creating a more inclusive and accessible community. By providing important tactile cues to visually impaired individuals, the town council has improved safety for all pedestrians and made it easier for everyone to navigate this busy area. As other communities around the world consider ways to make their public spaces more accessible, Kawakawa serves as an excellent example of how small changes can have a big impact on inclusivity and safety.